【Structural Design Division】
Seven 1K (C series) students were involved in model making, and two 1K students went to Fukuoka to participate in the Structural Design Division competition. The challenge of this year's Dezacon Structural Division was to make a bridge model using only Kent paper + woodworking bond, and the model divided into two parts was combined locally to form an 80 cm long bridge, and the mass of the model was reduced as much as possible to withstand a load of 50 kg, and the number of participating teams was 54 teams from technical colleges nationwide.
As for the results of the competition, the model that our school team painstakingly created over half a year withstood a load of 50 kg brilliantly, but unfortunately it did not win a top prize because the model mass (about 800 g) was slightly heavier than that of other technical colleges.
Works exhibited in the Structural Design Division ≪Gassho≫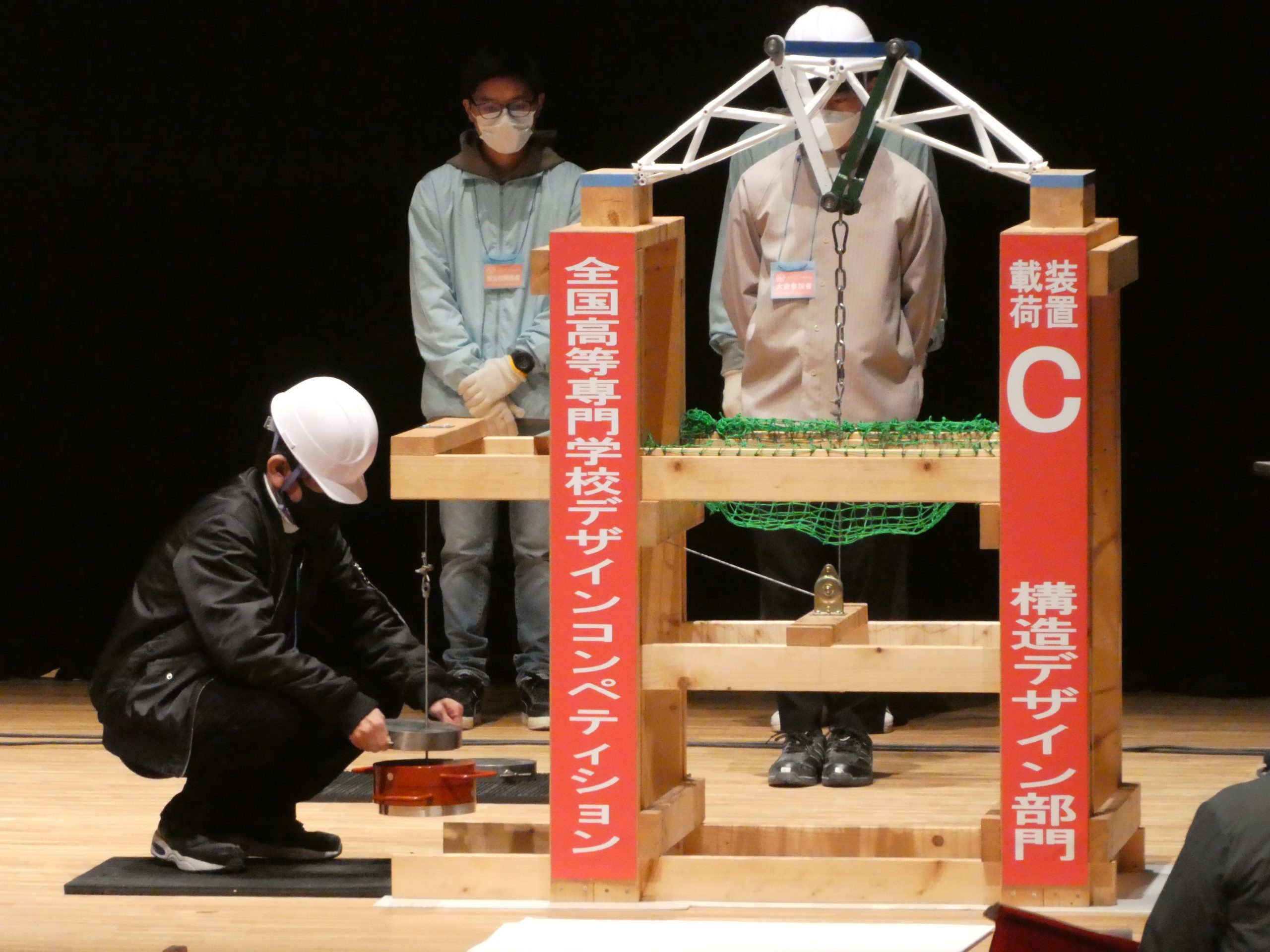 【Structural Design Division on the day of the race (1)】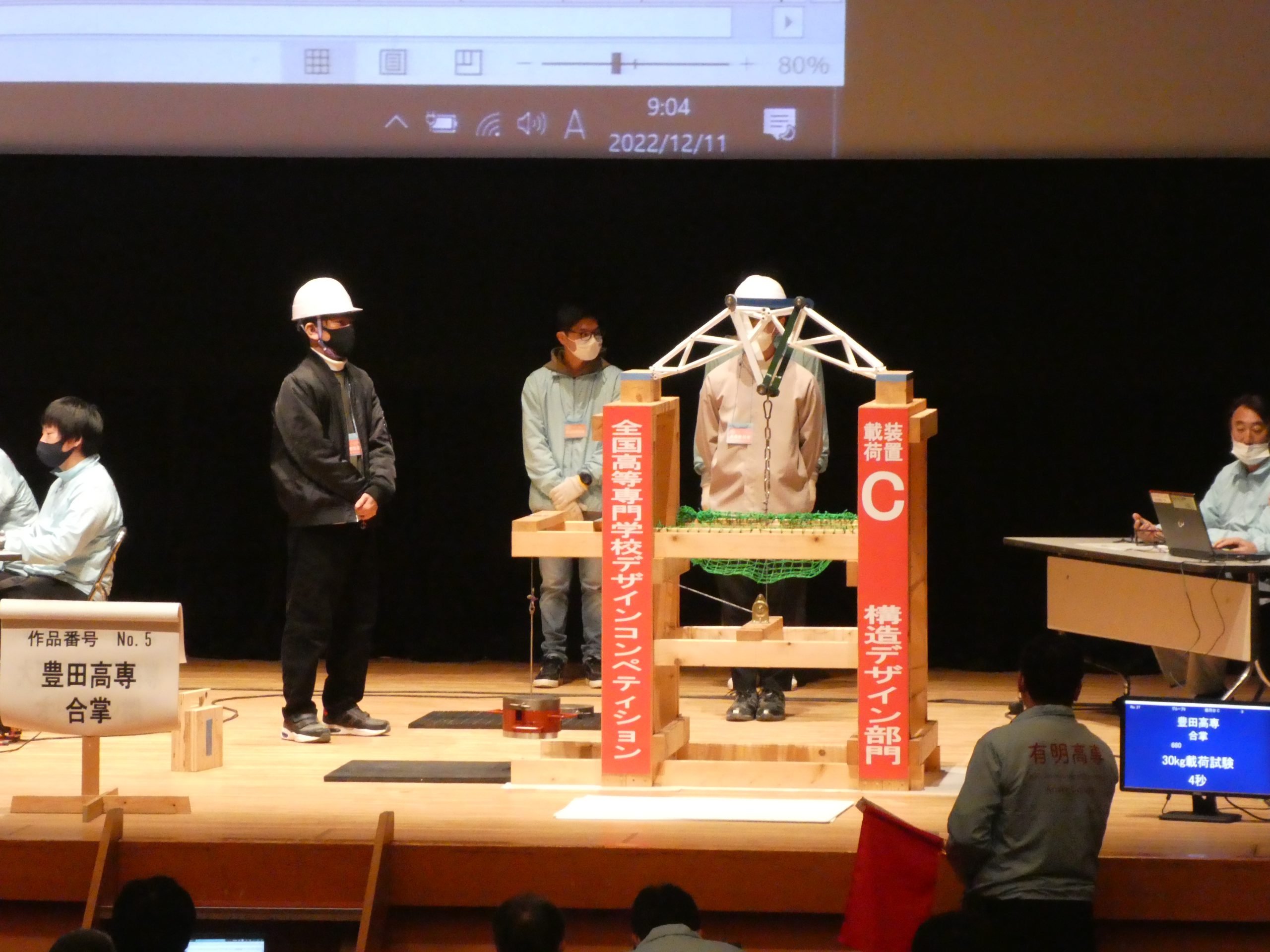 【Structural Design Division on the day of the event (2)】
【Space Design Division】
Two fourth-year teams and seven third-year teams applied, and only one third-year team was able to qualify. The fifth-year team participated three years ago, the major team two years ago, and the fourth-year team last year, but this is the first time that a third-year team has passed the qualifying round of the "Space Design Division." In response to the theme of "gathering" space 20 years from now, they arranged charging facilities for electric vehicles and tried to create an exchange that would occur while waiting for charging. For the final selection, it was necessary to make a model and a new presentation board, which was a parallel work with the production of the gate for the Koyo Festival. On the first day of the finals, all 20 teams gave presentations and public judging, and 11 teams presented again the next day, but our team could not advance on the second day.
For the third-year students, they felt a lot by seeing the high-quality works of other technical colleges and interacting directly with students of other technical colleges. I hope that the "seeds" sown in them will grow greatly in the future.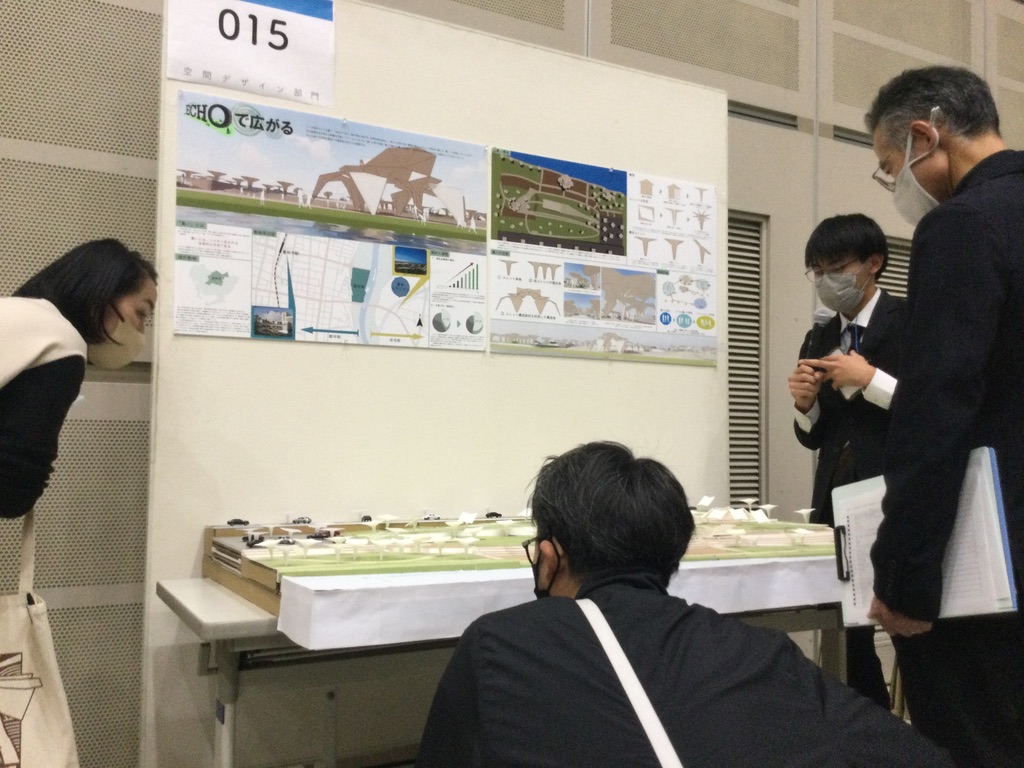 【Space Design Division on the Day of the Competition (1)】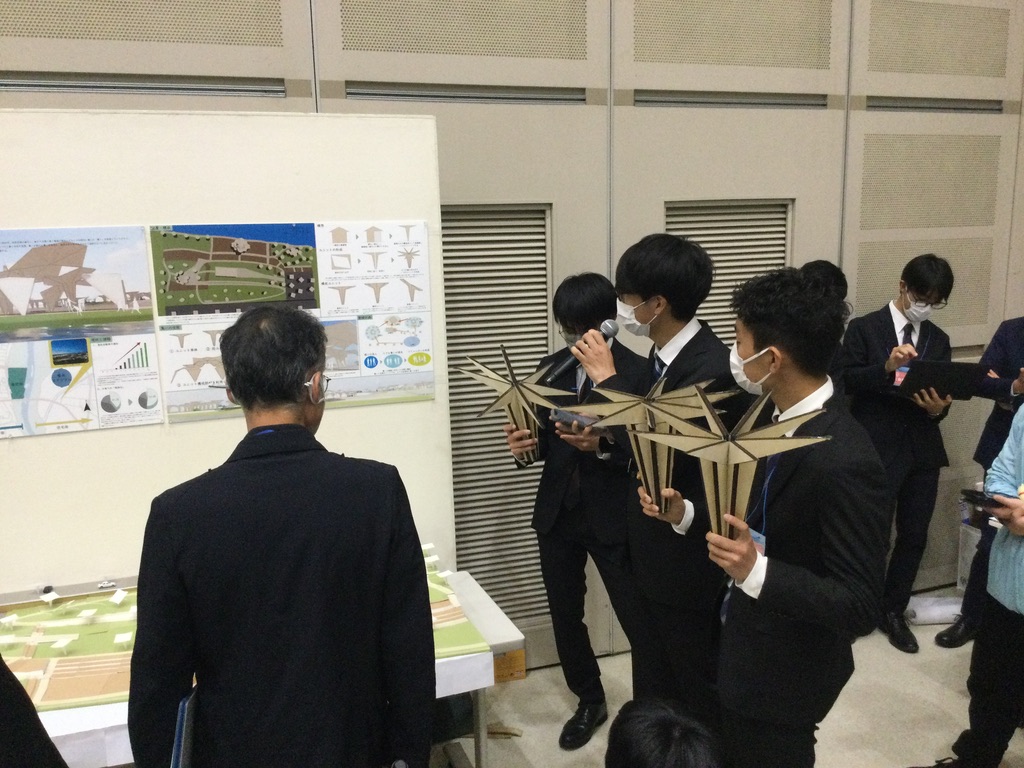 【Space Design Division on the Day of the Games (2)】