Student Dormitory Overview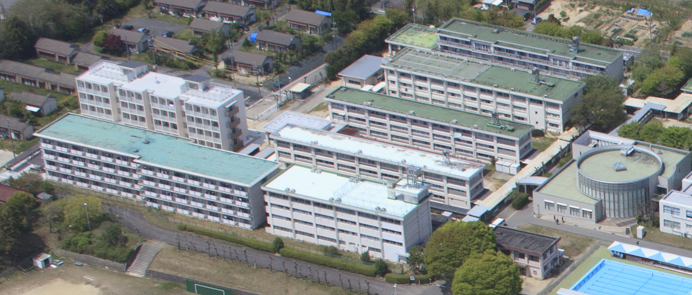 At Toyota National College of Technology, dormitory life is a part of education. More than half of all students, including lower students (1st and 2nd grades) and upper students (3rd, 4th, and 5th grades), live together in dormitories. In principle, first-year students who wish to enter the dormitory can enter the dormitory. (Reiwa From the second academic year, in order to prevent the spread of the new coronavirus infection, the number of dormitory residents has been reduced, and dormitory selection has been conducted based on students who have high commuting difficulties. For students in the second year and above, the number of applicants will exceed the capacity, so the dormitory will be selected after the dormitory selection.
There are 5 men's dormitories, 1 women's dormitory, and 1 male and female upper grade dormitory. In addition, there is a cafeteria, bathhouse, assembly room, and study room for dormitory students.
In the student dormitory, the faculty member in charge of dormitory affairs is in charge of supervising the dormitory students. In addition, dormitory life is supported by faculty members and dormitory instructors at night and on holidays, dormitory staff and dormitory instructors during the day on weekdays, and dormitory mothers on Monday to Thursday nights.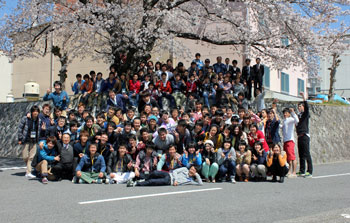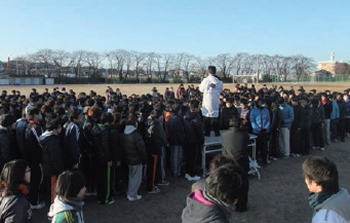 In the student dormitory, everyone lives together, sharing work, studying together. Upper dormitory students called guidance dormitory students and group leaders support the dormitory life in the lower grades, so new students can quickly get used to dormitory life. In addition, many events such as dormitory festivals are planned and executed by the dormitory student association, which is an autonomous organization of dormitory students. In such a group life, dormitory students enjoy their own dormitory life while learning social skills and cooperativeness and cultivating independence.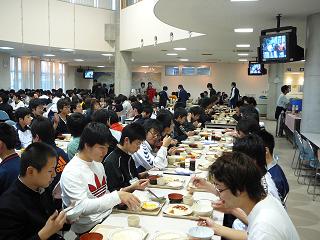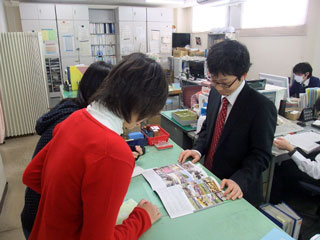 Number of dormitory students
List of dormitory residents by academic science year
grade

division

M

E

I

C

A

plan

1

man

20

14

22

14

12

82

woman

2

5

7

8

13

35

plan

22

19

29

22

25

117

2

man

20

16

14

14

11

75

woman

4

3

5

8

8

28

plan

24

19

19

22

19

103

3

man

12

11

14

2

10

49

woman

5

2

3

6

10

26

plan

17

13

17

8

20

75

4

man

14

4

11

7

11

47

woman

1

2

3

3

10

19

plan

15

6

14

10

21

66

5

man

10

9

4

14

6

43

woman

0

2

2

1

1

6

plan

10

11

6

15

7

49

plan

man

76

54

65

51

50

296

woman

12

14

20

26

42

114

plan

88

68

85

77

92

410
(April 1, Reiwa 5)
List of dormitory residents by building
| | | | | | | | | |
| --- | --- | --- | --- | --- | --- | --- | --- | --- |
| Building name | Daishi Dormitory | Risshi Dormitory | Mingzhi Dormitory | Huishi Dormitory | Koshi Dormitory | Rongshi Dormitory | Soshi Dormitory | plan |
| Number | 70 | 54 | 33 | 53 | 56 | 66 | 78 | 410 |
(April 1, Reiwa 5)
Related Links
Inquiries
Dormitory Section: Phone 0565-36-5973
Contact: