On Sunday, October 29, 2023, two teams from Toyota National College of Technology participated in the 2023 Tokai Hokuriku Regional Competition of the National College of Technology Robot Contest held at Kanazawa Institute of Technology.
The name of the competition is "Fruit GO Round", and it is a competition in which you overcome multiple obstacles and harvest objects that imitate fruits at different heights.
Team A's robot is "CATch-kun", which combines a tire storage mechanism and a flat belt mechanism to smoothly overcome square timbers, and a rope penetration mechanism that allows the rope to pass through the inside of the robot to smoothly overcome the rope. With a frame structure that mimics a cat's ears and simple help items, you can harvest fruit quickly and accurately.
The A team advanced to the playoffs and finished as runners-up. In addition, the high technical ability to stably clear obstacles and harvest fruit, as well as fruit recognition using AI technology, were highly evaluated, and it was decided to participate in the national competition on the recommendation of the judges.
Team B's robot is a "B-Dash" that glides at a low center of gravity and moves at high speed to harvest fruit. In addition, the crawling mechanism that lifts the robot by rotating rod-like legs allows it to overcome obstacles such as steps and ropes.
Team B advanced to the playoffs and made it to the final four. In addition, we received a technical award in recognition of the robot's high-speed movement and high technical ability to overcome ropes with an unparalleled crawling mechanism.
The tournament will be broadcast on Thursday, November 23 at 1:05 p.m. ~ 1:59 p.m. on NHK General Television in the seven prefectures of Chubu. You can also watch it on the official Robocon YouTube.
Click here for the official Robocon YouTube ↓↓↓
[Kosen Robocon 2023] 10/29 (Sun) 12 o'clock distribution start Tokai Hokuriku Regional Tournament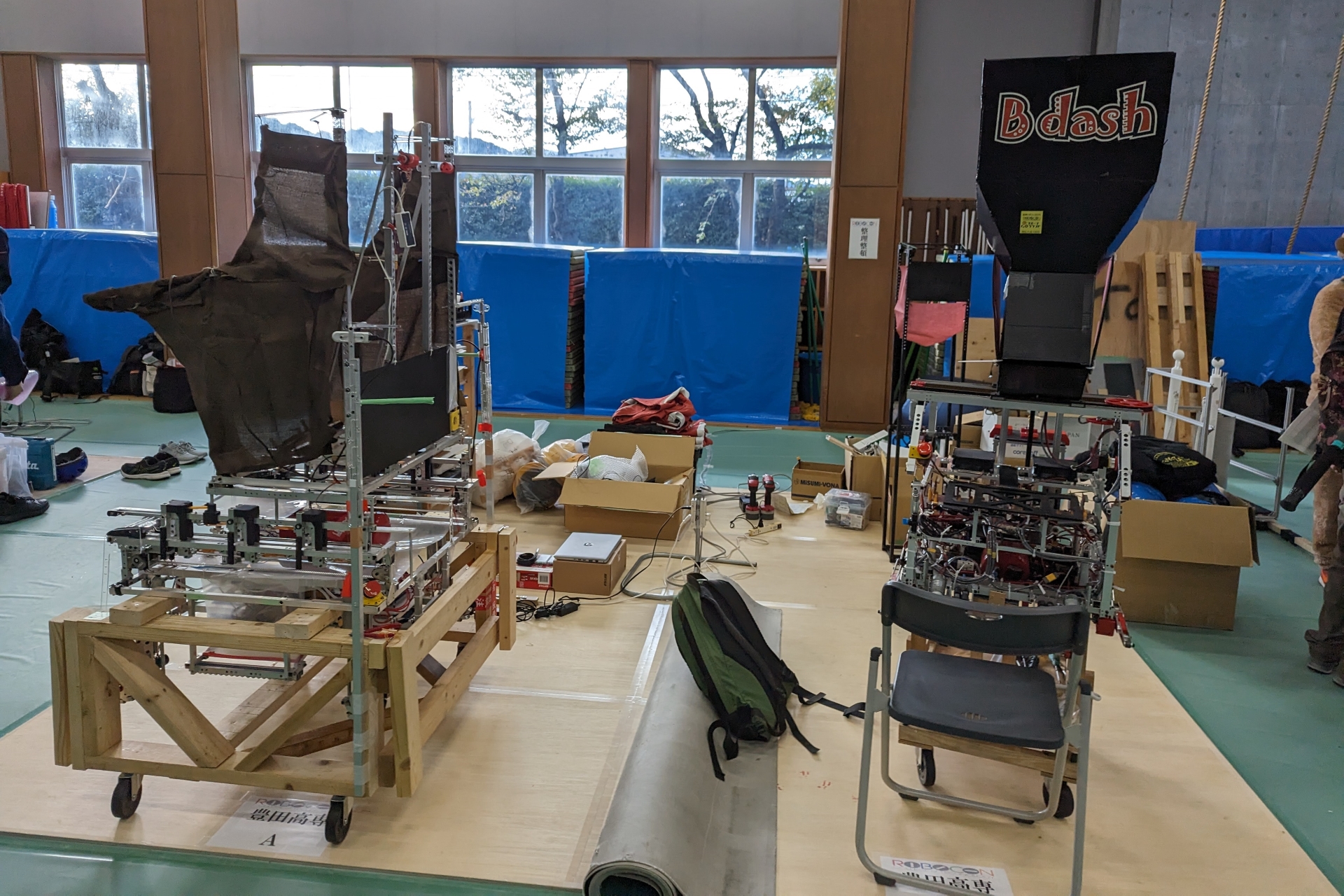 [(Left) Team A robot "CATch-kun" (Right) Team B robot "Capture B"]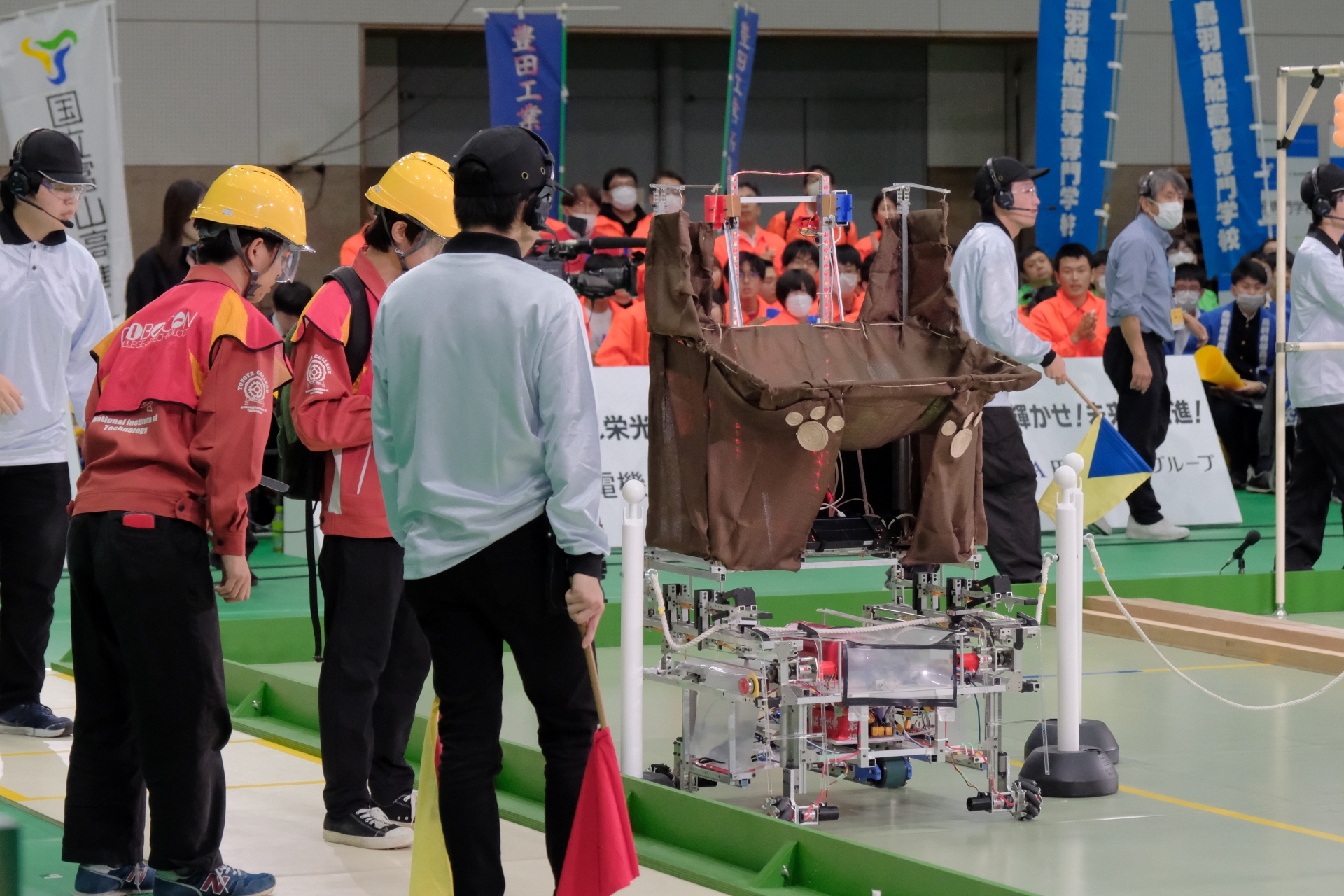 【A team at the tournament (1)】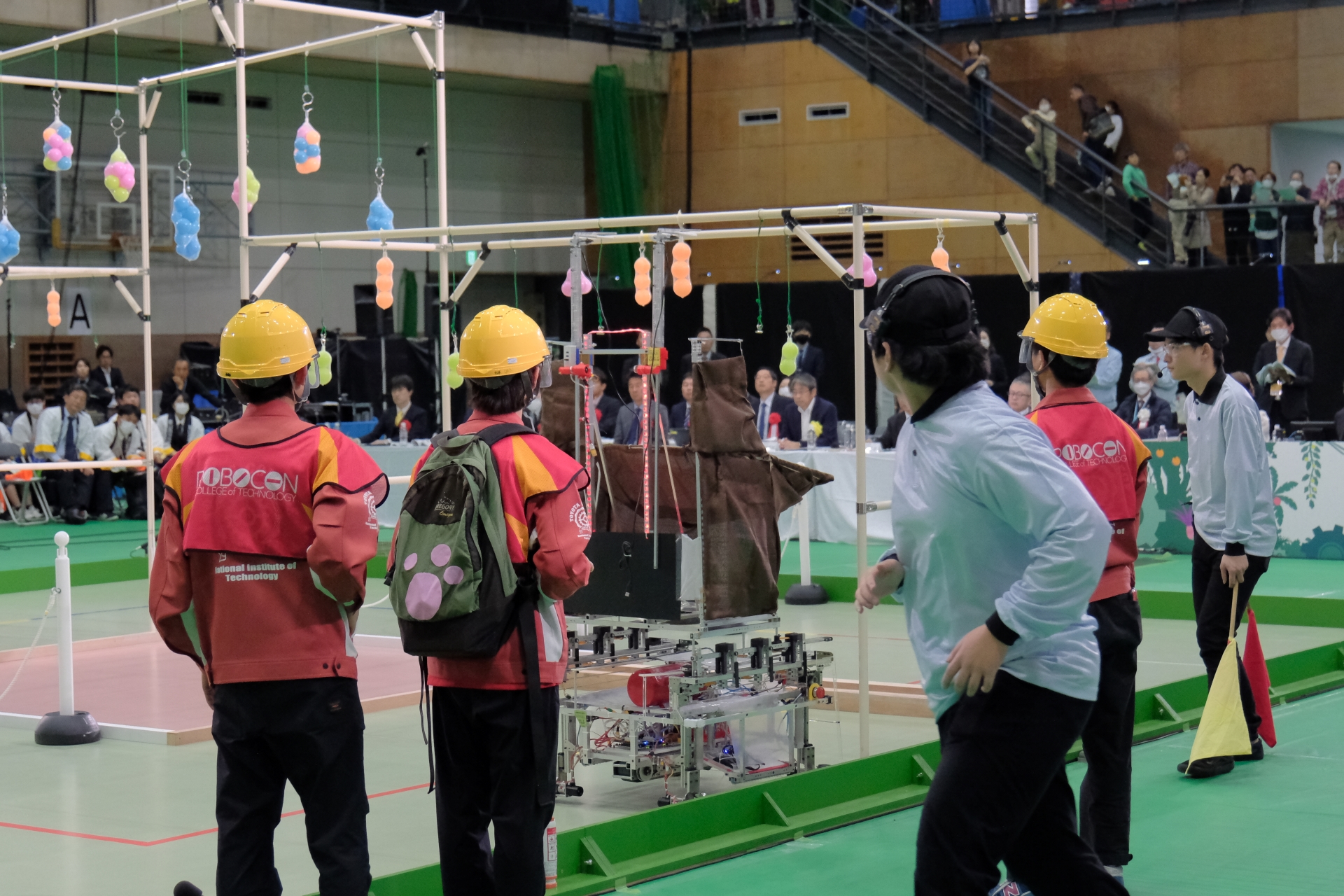 【A team at the tournament (2)】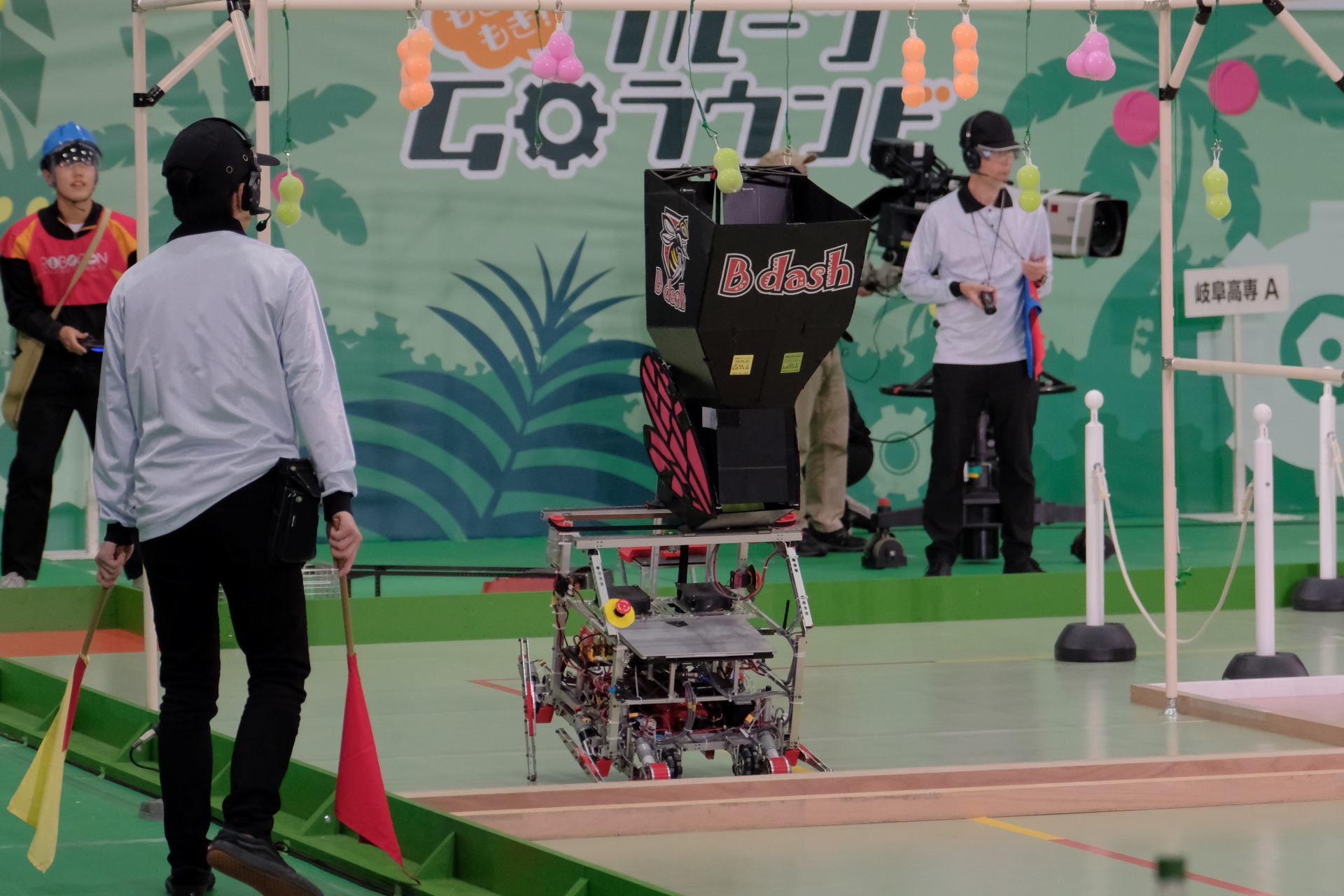 【B Team at the tournament (1)】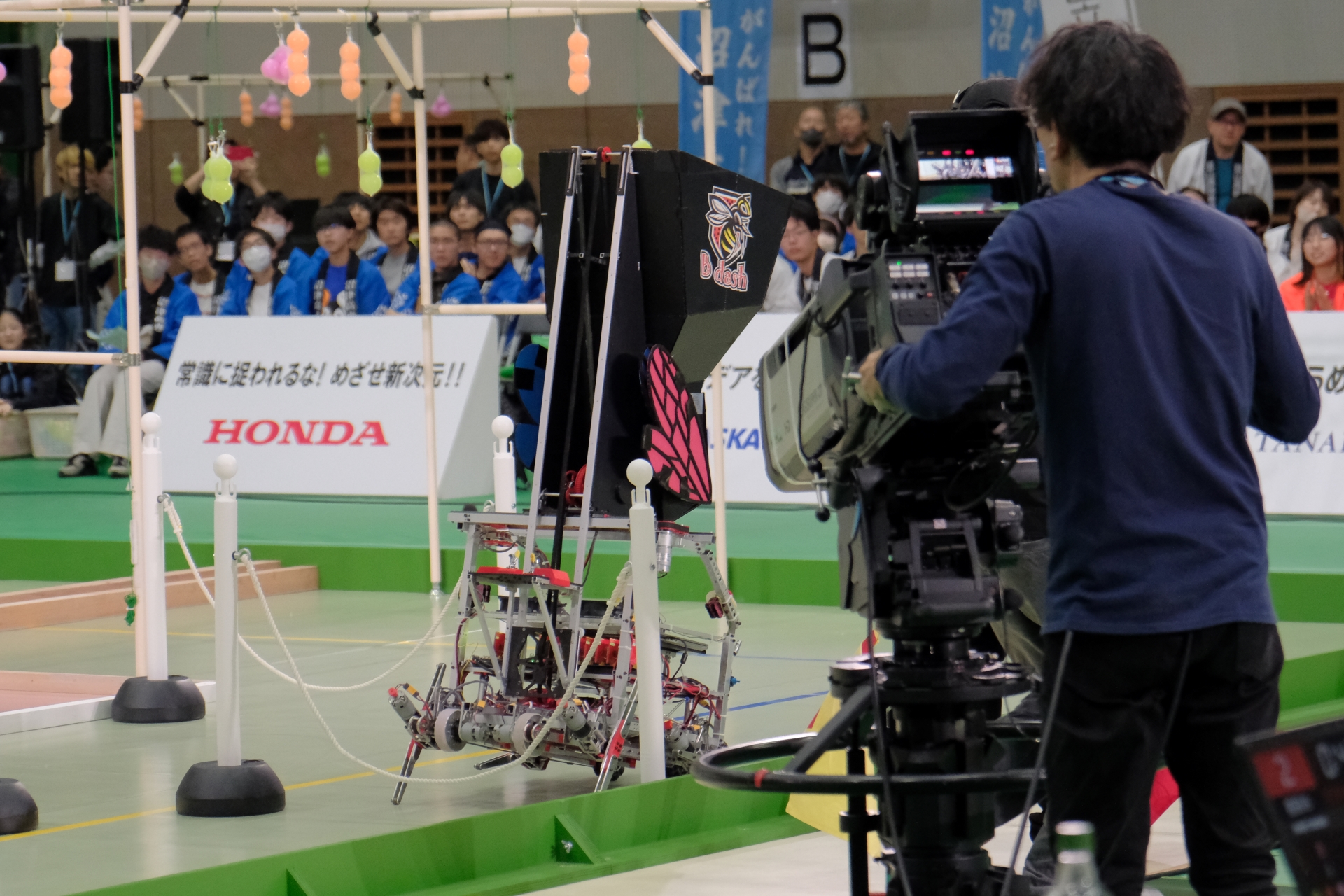 【B-Team Tournament (2)】