On Tuesday, December 17, a total of 7 people, including Assistant President of Rajamangala University of Technology in Thailand, visited our school.
The education system of technical colleges is highly regarded in the Kingdom of Thailand, and the president of the university visited the university in September of this year and exchanged opinions with the deputy secretary general of the headquarters of the technical college organization and related parties of our school.
First, Principal Tagawa introduced the outline of the technical college education system and the characteristics of Toyota National College of Technology, followed by an introduction to the university by a person related to Rajamangala University of Technology. After that, we visited the campus facilities of our school (library, RoboCup, manufacturing center).
After that, the faculty members and students exchanged opinions for the purpose of mutual exchange, and it was a meaningful opportunity for international exchange.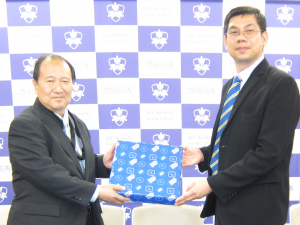 Assistant President Panya (right) and Principal Tagawa (left)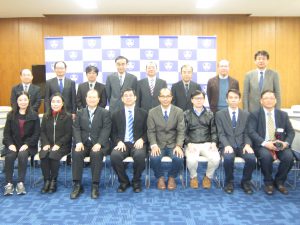 All participants