On October 15th (Sat) ~ 16th (Sun), a group of students mainly from the Department of Information Engineering participated in the final selection of the 33rd National College of Technology Programming Contest held at "G Messe Gunma", a convention center in Takasaki City, Gunma Prefecture.
Four teams in three categories advanced to the finals, of which they received the Excellence Award, which placed second in Japan in the Free Category (second only to the Grand Prize), and the Special Award, which was equivalent to third place in the Challenge and Competition categories, respectively.
It was the first face-to-face participation for Toyota National College of Technology in four years. There were still some rough edges, but we were able to achieve the best results so far in terms of both the number of awards and the content. Most of the students were in their third year or less and had no experience, but I think that the experience of interacting with working people gained through the production of works and participating in competitions will be used as food for future student life.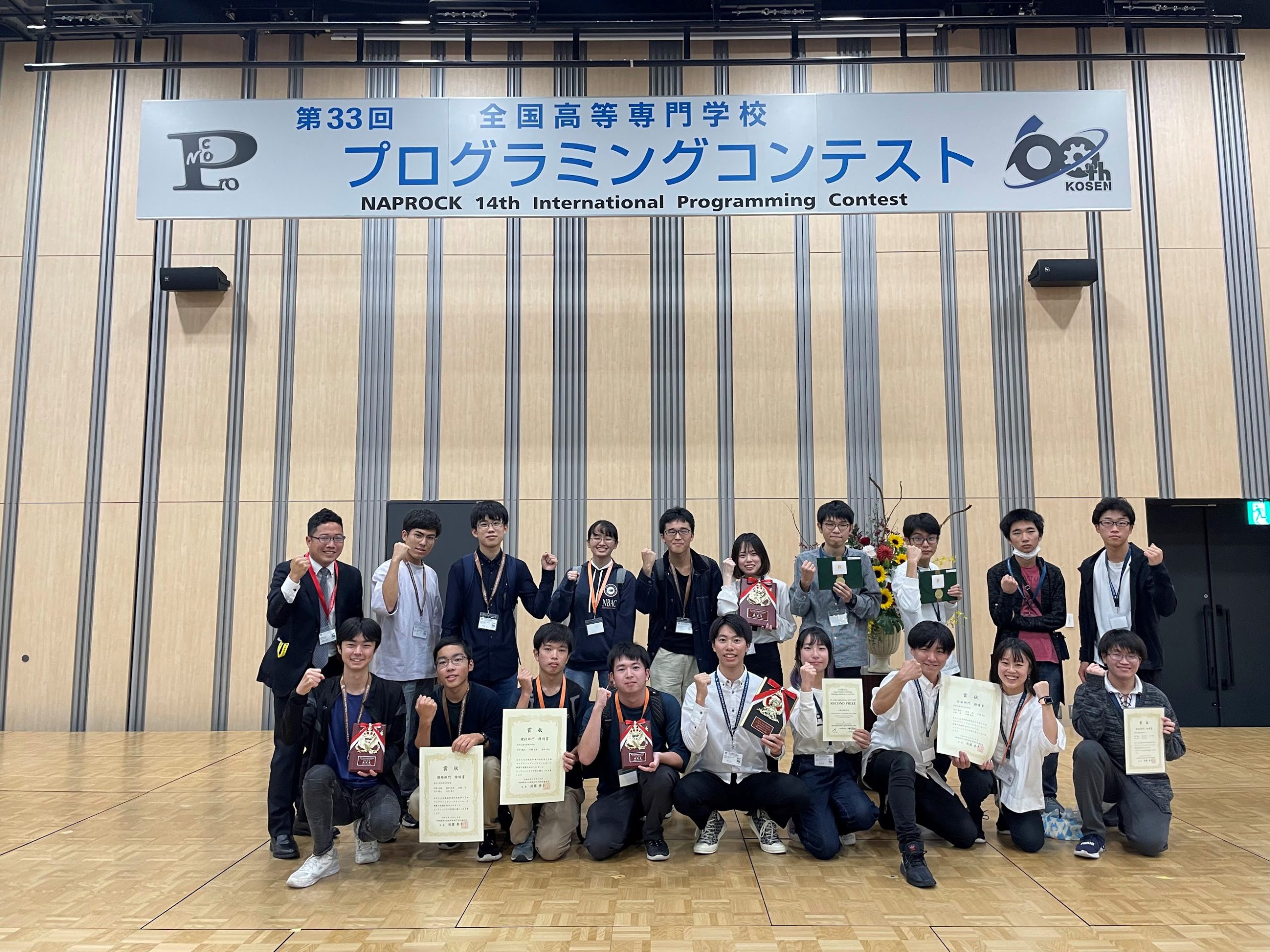 [Commemorative photo with students who participated in the competition and Associate Professor Keita Tsuzuki of the Department of Information Engineering (1st person on the left in the back row)]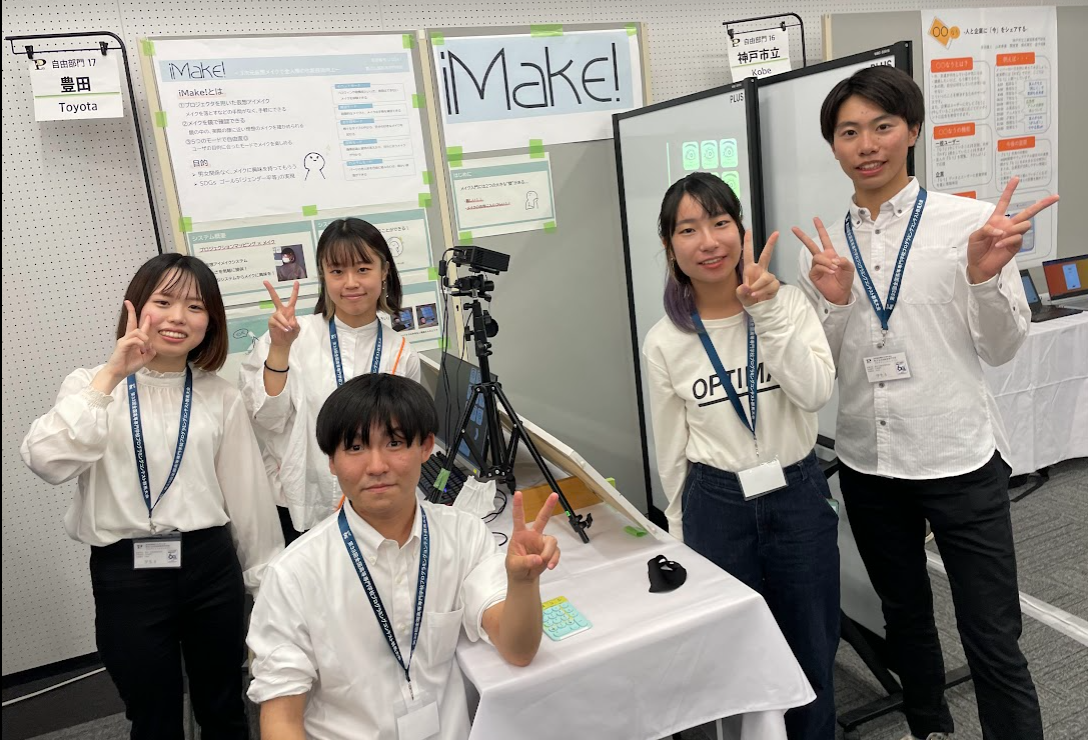 [iMake, which won the Excellence Award! ] -Improving Makeup Techniques for All Mankind with 3D Virtual Makeup- Team]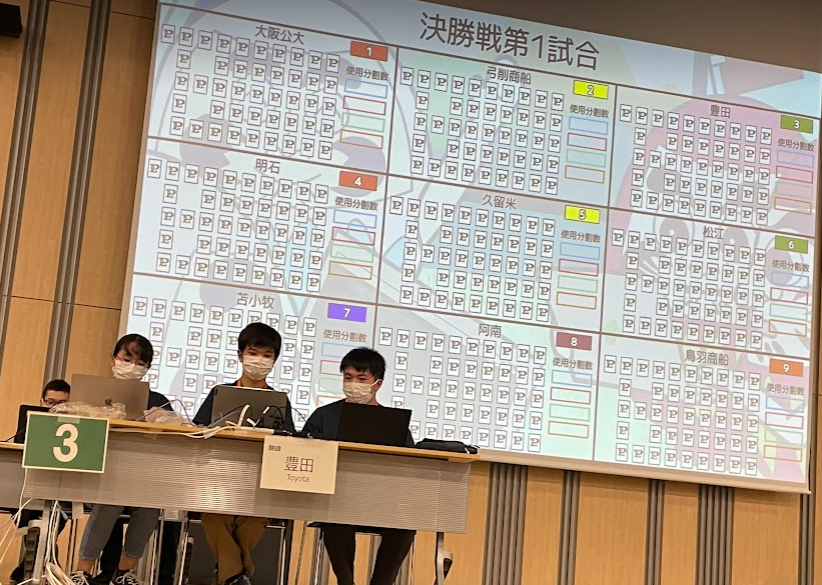 【WHITE SPACE team winning a special award】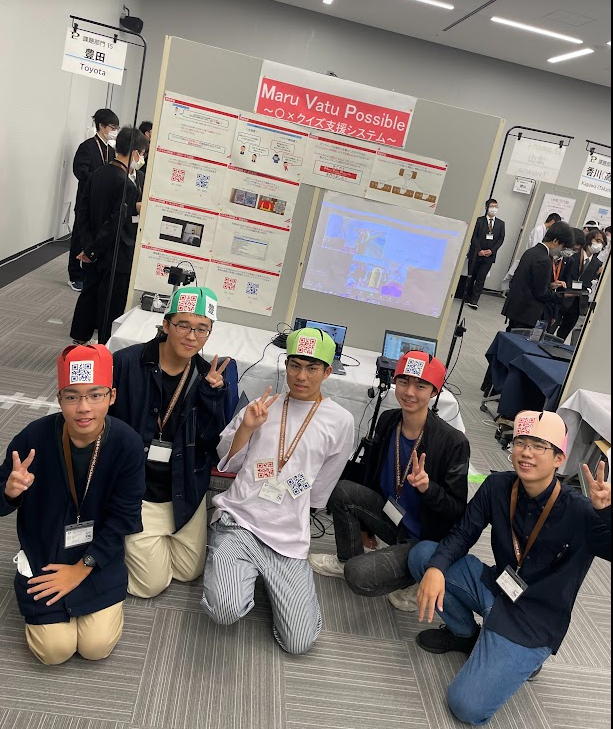 【Maru Vatu Possible, who won a special award – 〇 × Quiz Support – Team The theme of the assignment category is "New fun created online"]