Since 1991 Japan it has been held as "NHK University Robocon" in which universities from all over Japan participate, but since 2015, technical colleges and universities have been able to participate, and the name has been changed to "NHK Student Robocon". In this year's competition, 39 teams from all over Japan applied, and 22 teams were selected through document screening, the first video screening, and the second video screening. Two teams from Aichi Prefecture, Toyohashi University of Technology and our school, will participate, and our school will be applying for the first time and participating for the first time.
Although there was a significant delay in arriving at the venue on the day of the test run and robot check due to transportation delays and cancellations due to the typhoon, the students were able to respond quickly to problems that occurred at the venue with knowledge, experience, and ideas, and were able to demonstrate a performance comparable to that of the university team in the actual tournament.
・Click here for details of results ⇒ match results
First technical college team to reach the final 4 and first technical college team to win the idea award
Preliminary League Group D 2nd Match: Defeated Kyushu University
Preliminary League Group D Game 3: Defeated Tokyo Institute of Technology
Final Tournament and Quarterfinals: Defeated Yokohama National University
Final Tournament and Semifinals: Lost to Toyohashi University of Technology
Toyohashi University of Technology won the championship (second consecutive title) and will represent the Japan in the "ABU Asia-Pacific Robot Contest 2023 in Phnom Penh, Cambodia" to be held in Cambodia in August 2023.
The fact that we were able to participate in the tournament safely is thanks to everyone who has supported and cooperated with Robocon activities on a daily basis. Thank you from the bottom of my heart. We look forward to your continued support and cooperation in Robocon activities.
The tournament will be broadcast on NHK General from 10:05 a.m. on Monday, July 17.
You can also view it on Robocon's official YouTube channel.⇒ Robocon official YouTube is here
〇Participating students
Keito Ishikawa (Department of Information Engineering, 5th year, Team Leader)
Shinichiro Igawa (Department of Mechanical Engineering, 5th year)
Kaisei Nakano (Department of Mechanical Engineering, 5th year)
Soichiro Iwata (Department of Electrical and Electronic Systems Engineering, 5th year)
Kotaro Miyamoto (Department of Electrical and Electronic Systems Engineering, 5th year)
Tomoken Nagasaka (Department of Electrical and Electronic Systems Engineering, 5th year)
Tatsuya Matsuura (Department of Mechanical Engineering, 4th year)
Rikuto Nishinaga (4th year, Department of Mechanical Engineering)
Haruto Ichikawa (Department of Electrical and Electronic Systems Engineering, 4th year)
Daiichi Kondo (Department of Electrical and Electronic Systems Engineering, 4th year)
Daichi Miyajima (2nd year, Department of Electronic and Mechanical Engineering)
〇Supervisor
Yukinori Sago (Lecturer, Department of Mechanical Engineering)
Maho Kaminaga (Assistant Professor, Department of Mechanical Engineering)
〇 Detailed URL
⇒NHK Event Information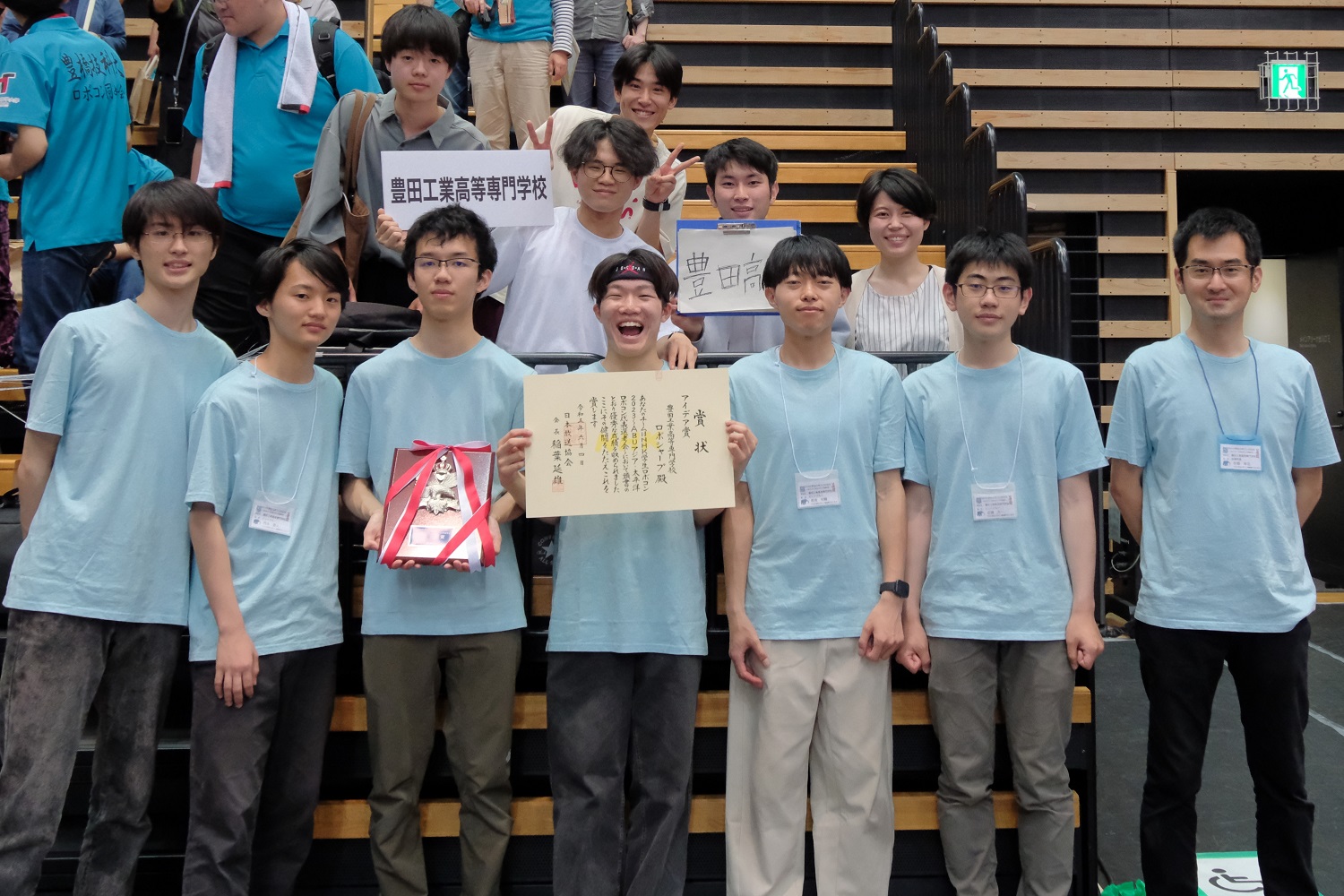 "Everyone from RoboSharp who participated in Student Robocon 2023"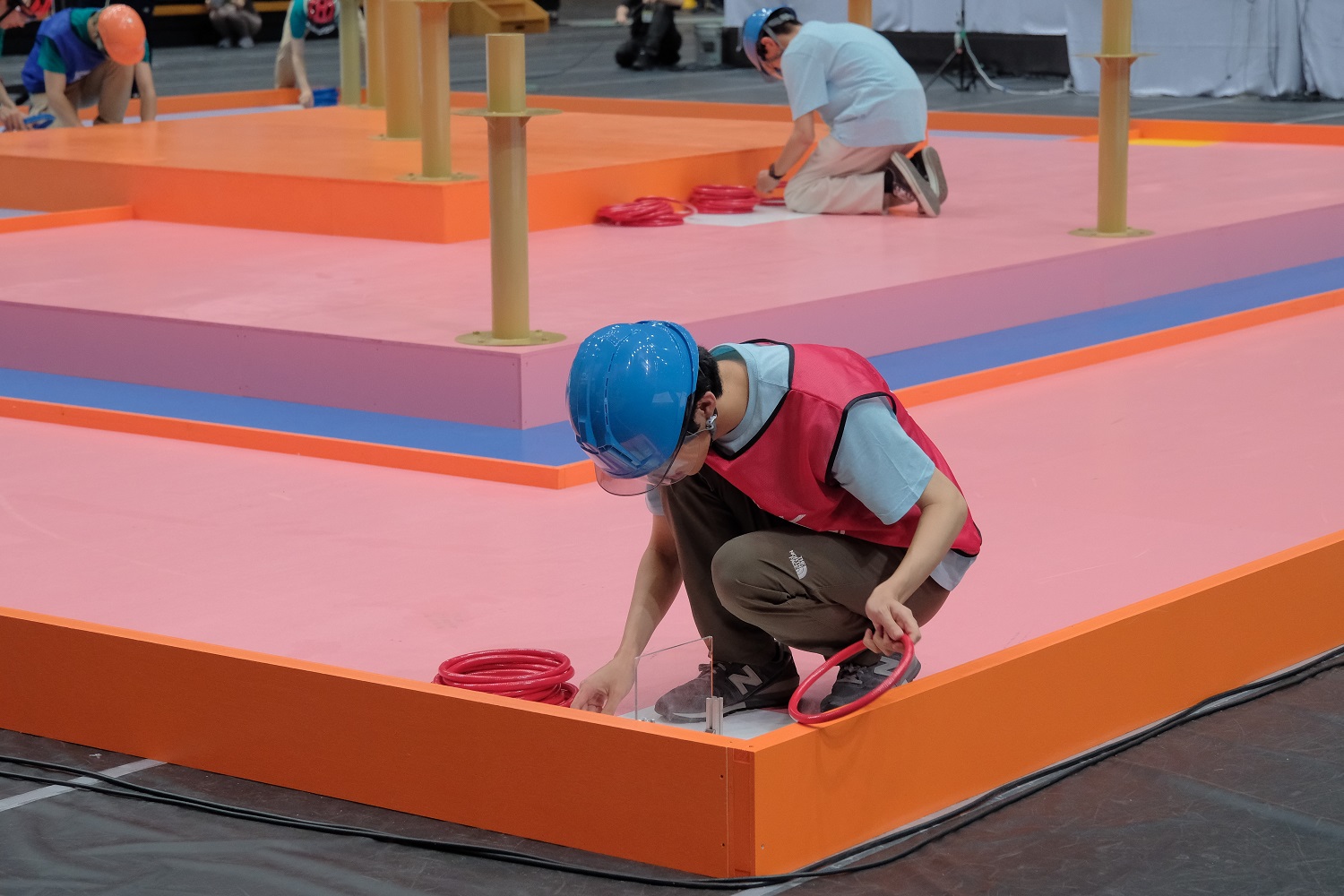 "Students setting up a scoring ring"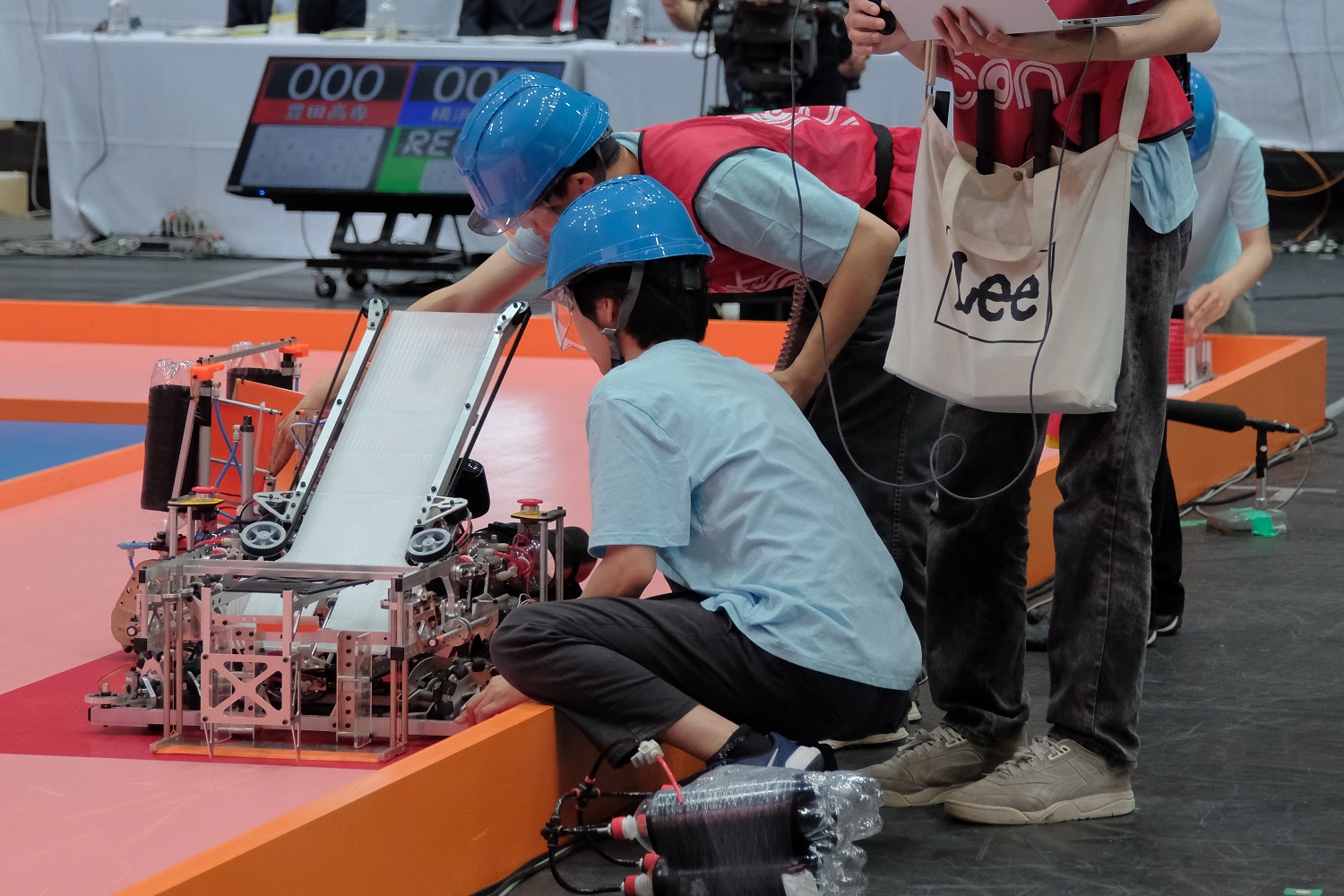 "A student setting up a robot"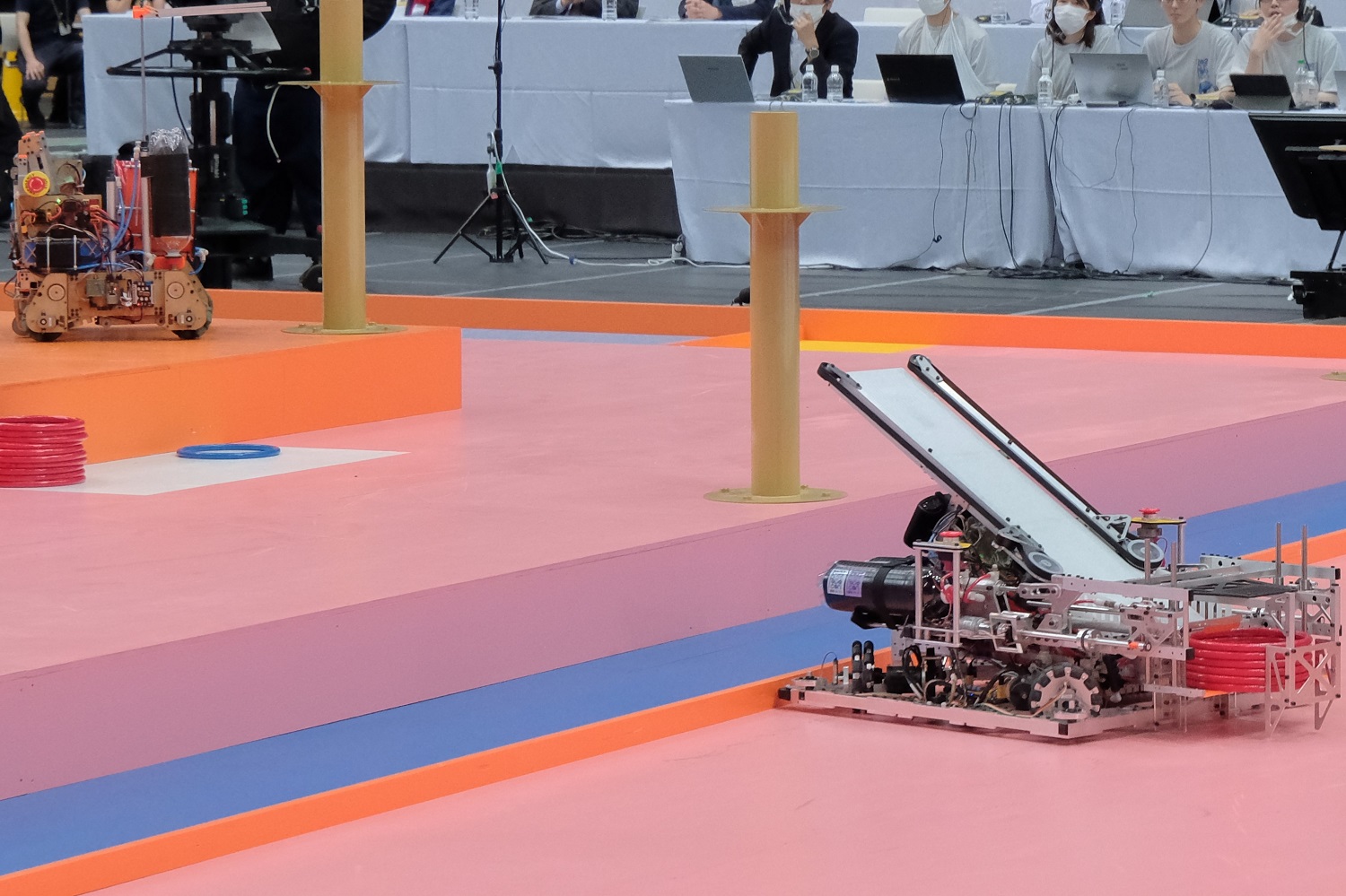 "Rabbit Robot (left) & Elephant Robot (Right)"