On Tuesday, June 6, Reiwa, as part of the 60th anniversary of the establishment of the technical college system, the "Kosen no Mori," an event in which national colleges of technology nationwide plant commemorative trees, a tree-planting ceremony commemorating the 60th anniversary of the founding of Toyota National College of Technology, and a completion ceremony for the Tomoshi dormitory were held.
The tree planted this time is dogwood, and the language of flowers is "permanence", and it is a wish that it will grow splendidly and watch over our students for many years to come. Although the weather was unfortunate, we welcomed Mr. Tatsuya Yamada, President of the Toyota National College of Technology Alumni Association, and other distinguished guests at the tree-planting ceremony, and participated in the tree-planting ceremony with Isao Taniguchi, President of the National College of Technology. At the ceremony, the principal gave a greeting and received congratulations from the guests, and then the planting ceremony ended with soil poured on the roots of the dogwood.
After the tree-planting ceremony, the completion ceremony of the Tomoshi dormitory was held. The Tomoshi Dormitory is a mixed student dormitory that aims to improve communication skills in order to nurture practical and creative engineers with an international perspective. At the completion ceremony, Principal Yamada gave a greeting, Tetsuya Hiyama, Chairman of the Toyota National College of Technology Education Support Association, gave an acknowledgment from Isao Taniguchi, President Isao Taniguchi, and Toyota Mayor Toshihiko Ota delivered a congratulatory telegram, and Yuya Nakamura, Dormitory Student Association Representative expressed his gratitude to those involved.
After the closing session, a commemorative photo and preview were held at the Tomoshi dormitory, and after that, the president and other students held a meeting to exchange opinions on requests and ways of spending time in the dormitory and school life.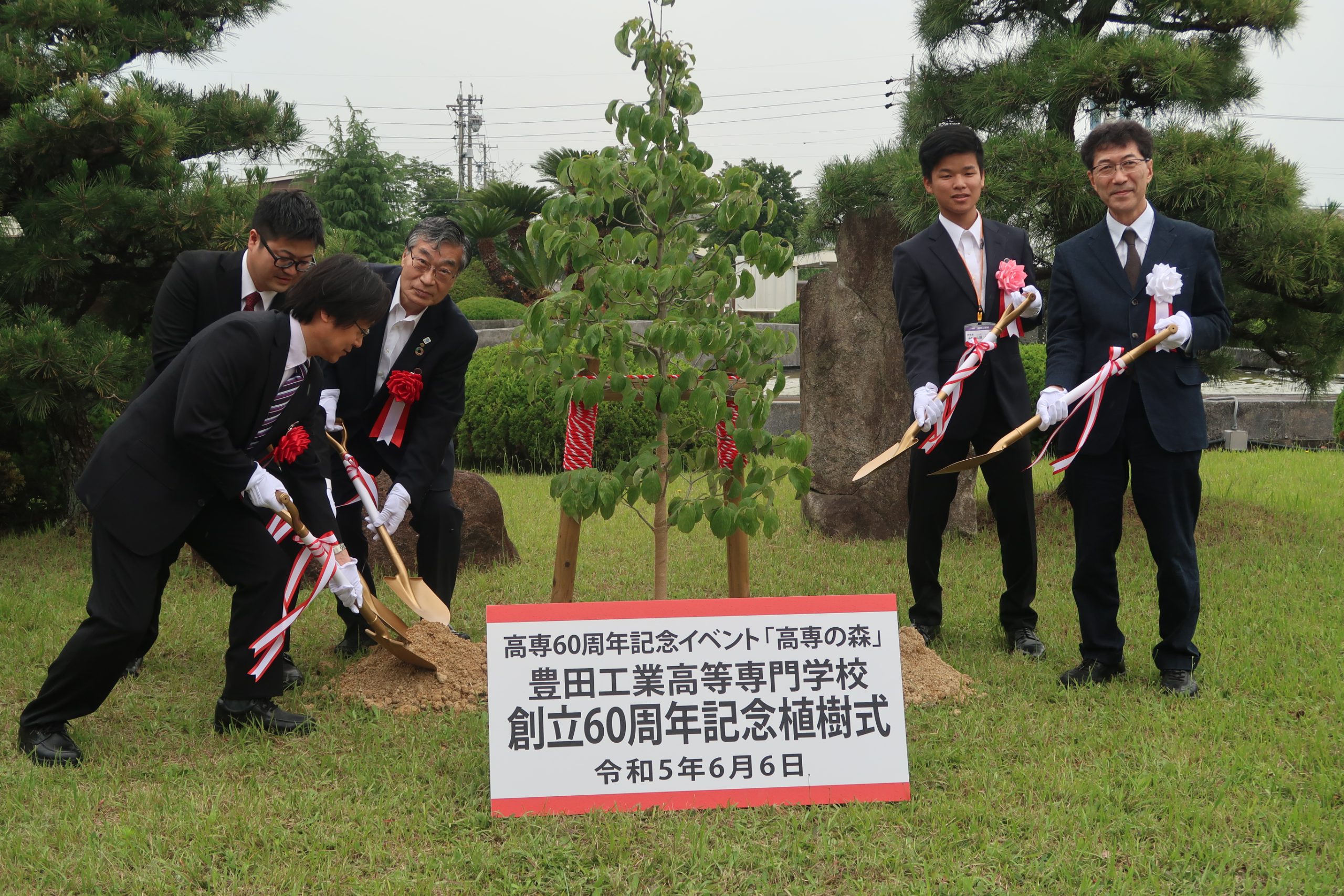 【Tree planting】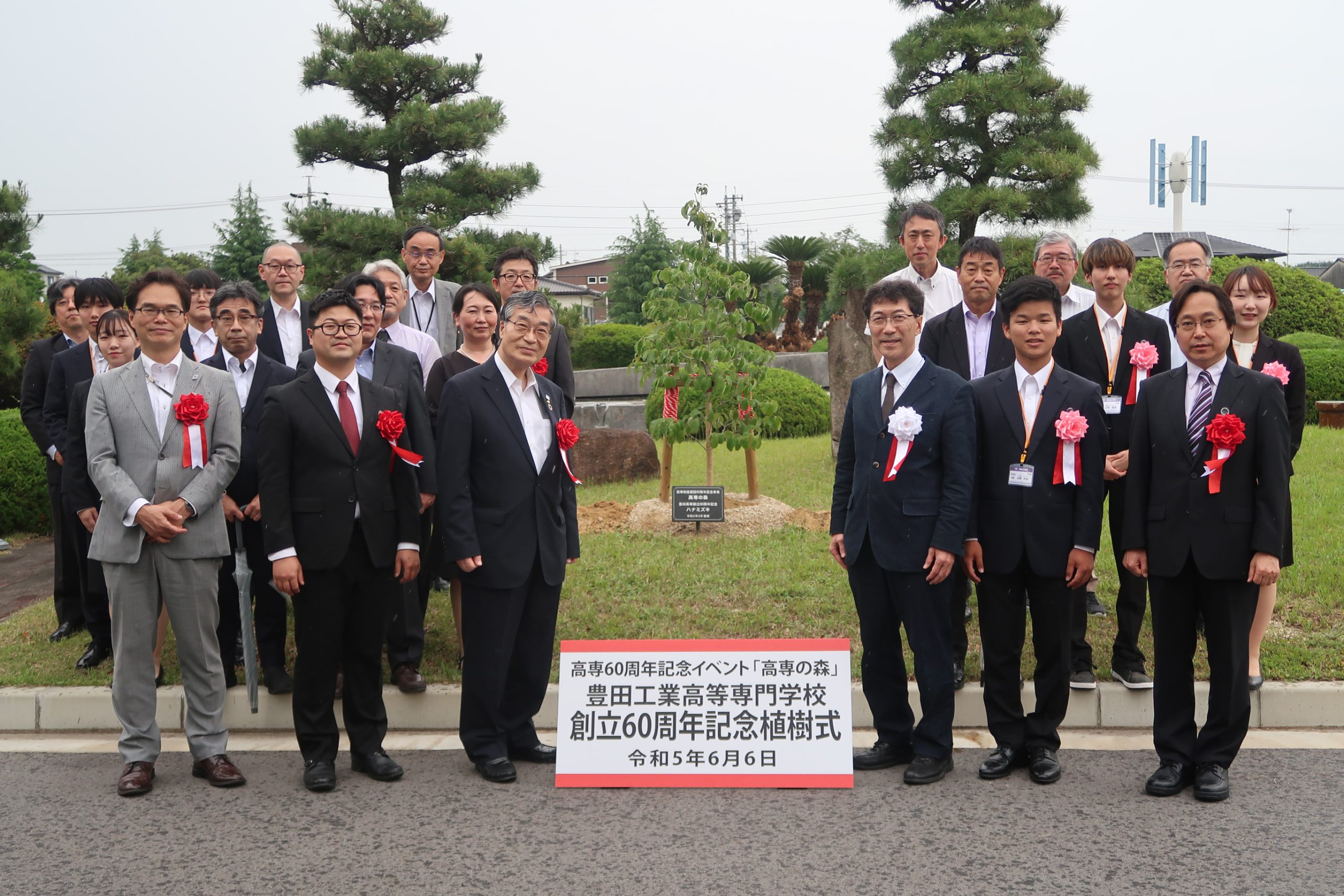 【Commemorative photo after the tree planting ceremony】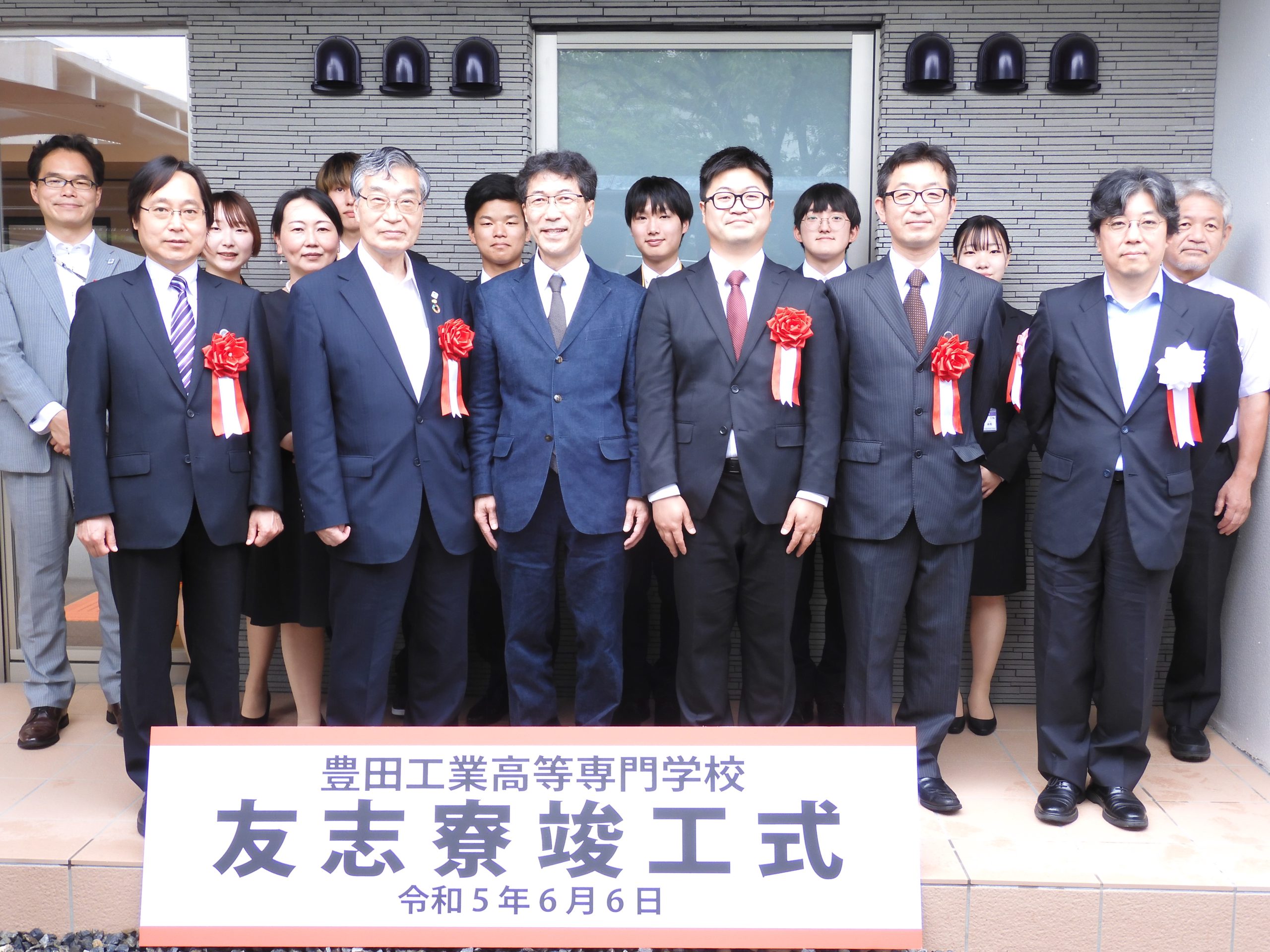 【After taking a commemorative photo in front of the dormitory, we held a preview】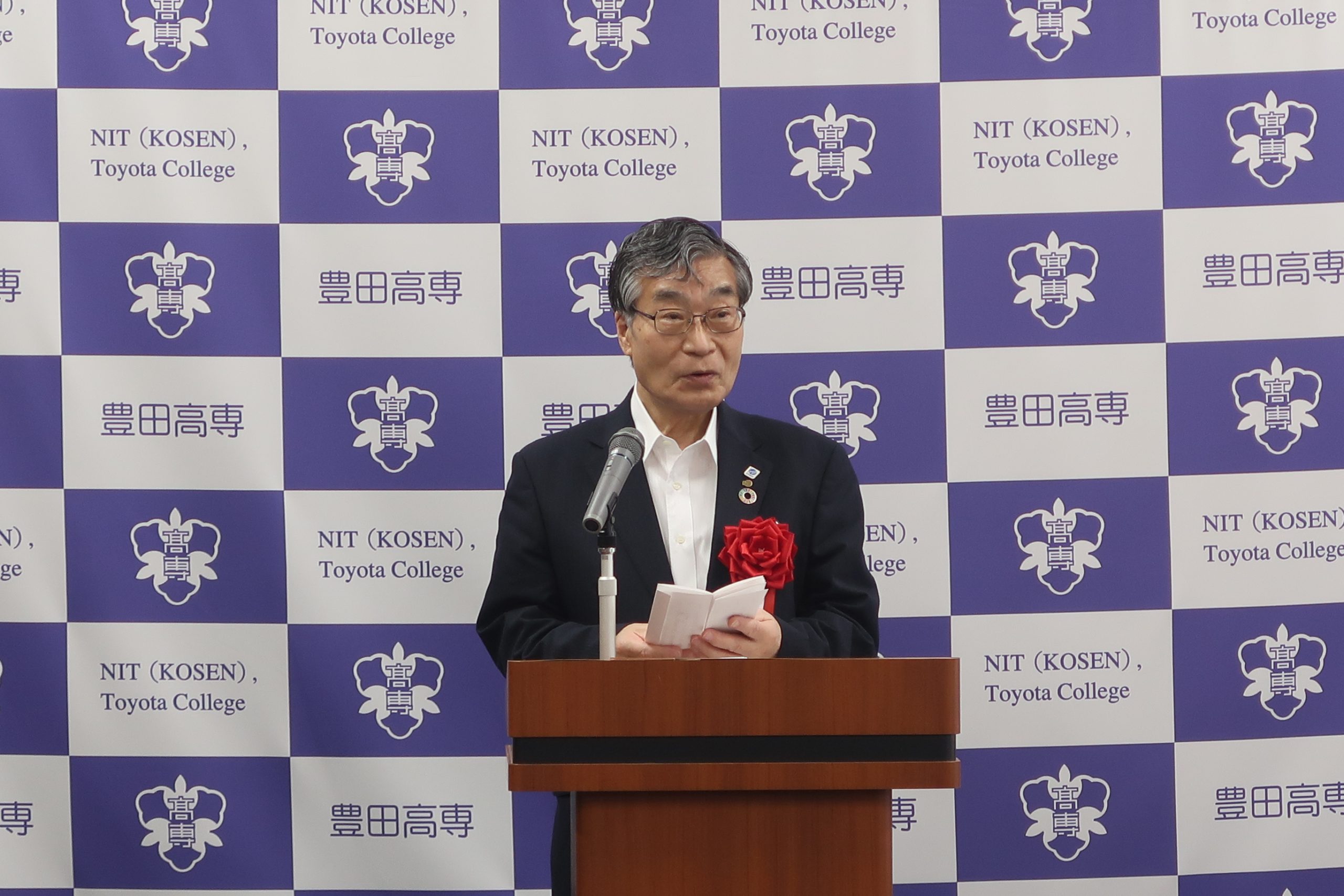 【Acknowledgment from President Isao Taniguchi】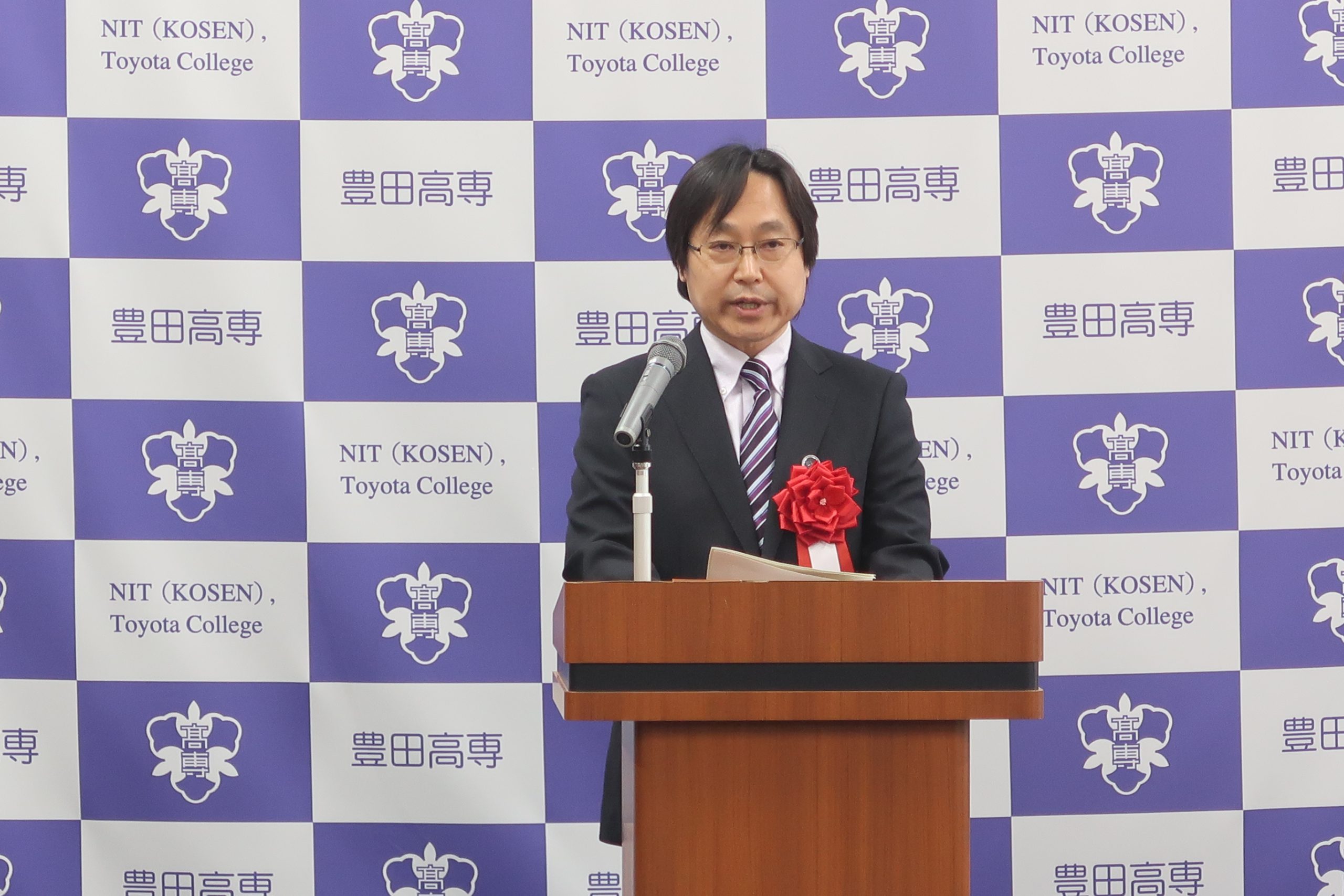 【Congratulatory Message from Tetsuya Hiyama, Chairman of the Toyota National College of Technology Education Supporters' Association】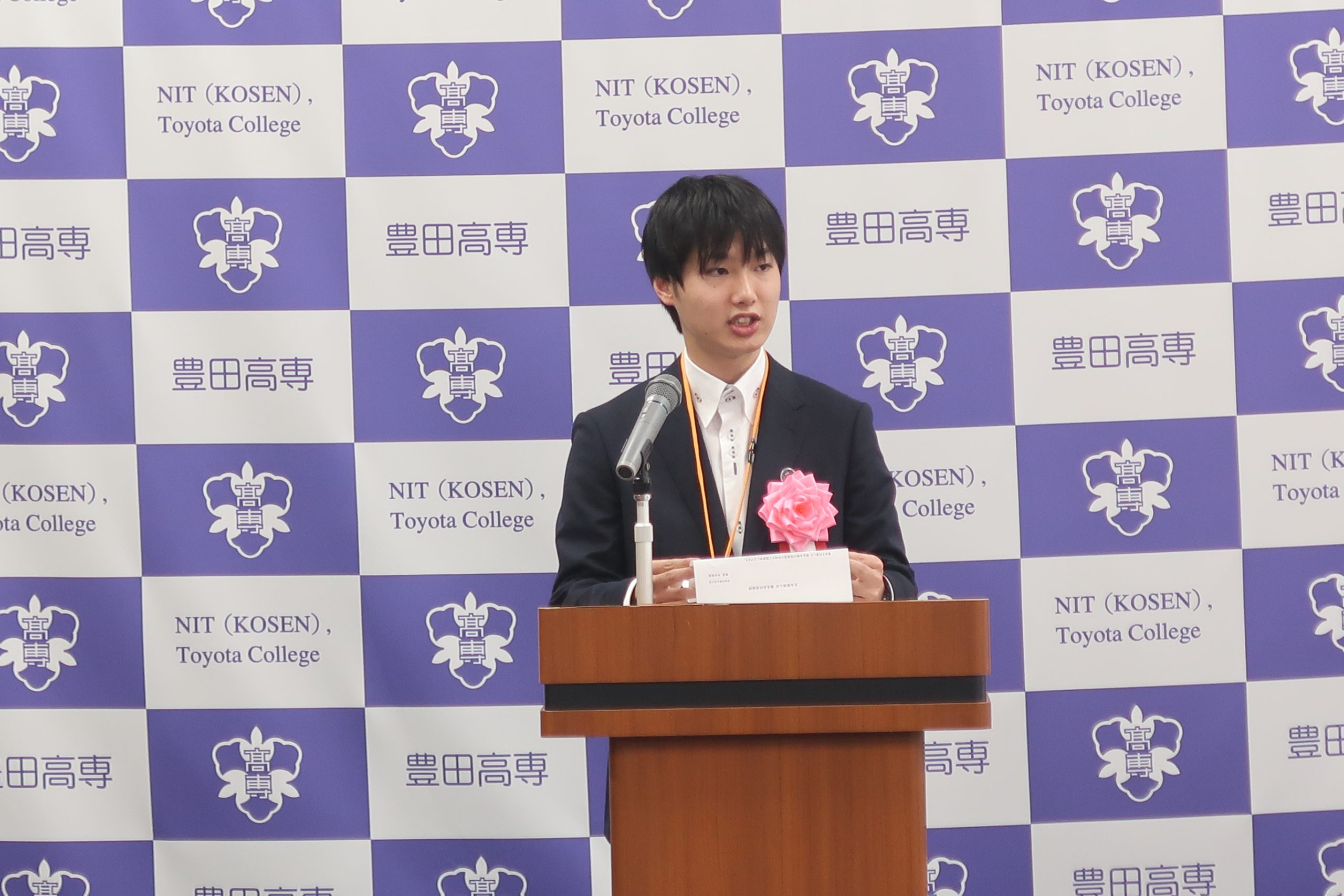 【Dormitory Director Yuya Nakamura, representative of the dormitory student association, expressed his gratitude to the people involved】