In order to support students' independent activities for startups, we held the 2nd Evening Seminar at the Multipurpose Hall on Saturday, June 10, Reiwa 5.
This event was supported by the Ministry of Education, Culture, Sports, Science and Technology's Startup Education Environment Improvement Project, and is positioned as a part of our school's startup education program that started this fiscal year. Participants came from all grades, departments, and majors, as well as faculty, staff, alumni, and cooperating companies.
On the day of the event, Mr. Hiroshi Higashi, Principal of Japan Research Institute Co., Ltd. and advisor of the Japan Startup Support Association, gave a lecture. In the lecture, he talked about the current state of the world and Japan based on data, and the startups he worked on, as an example, to make students think about what they should do, such as how they can start a startup company.
We plan to continue holding events to support the activities of technical college students toward startups.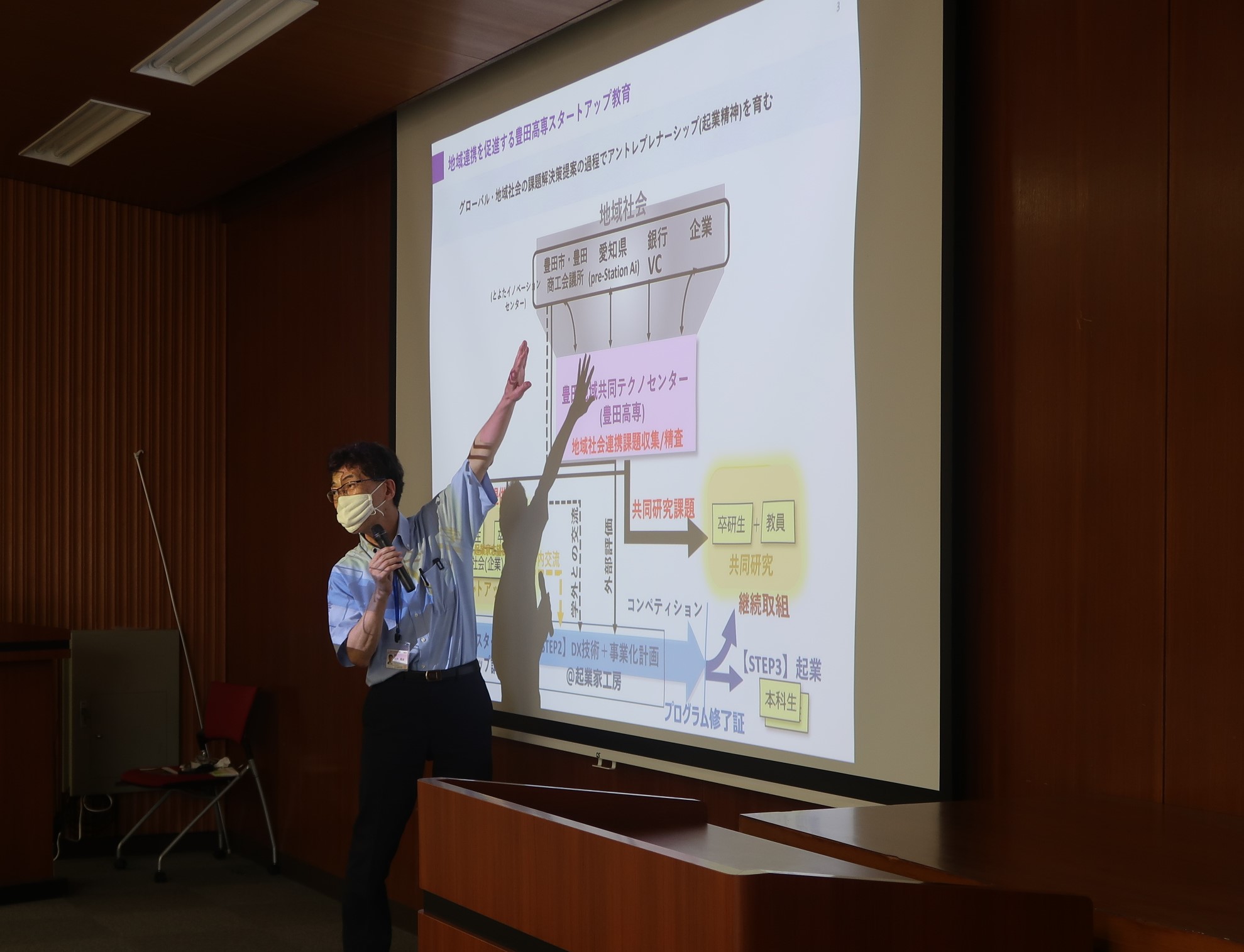 【Introduction by Principal Yamada】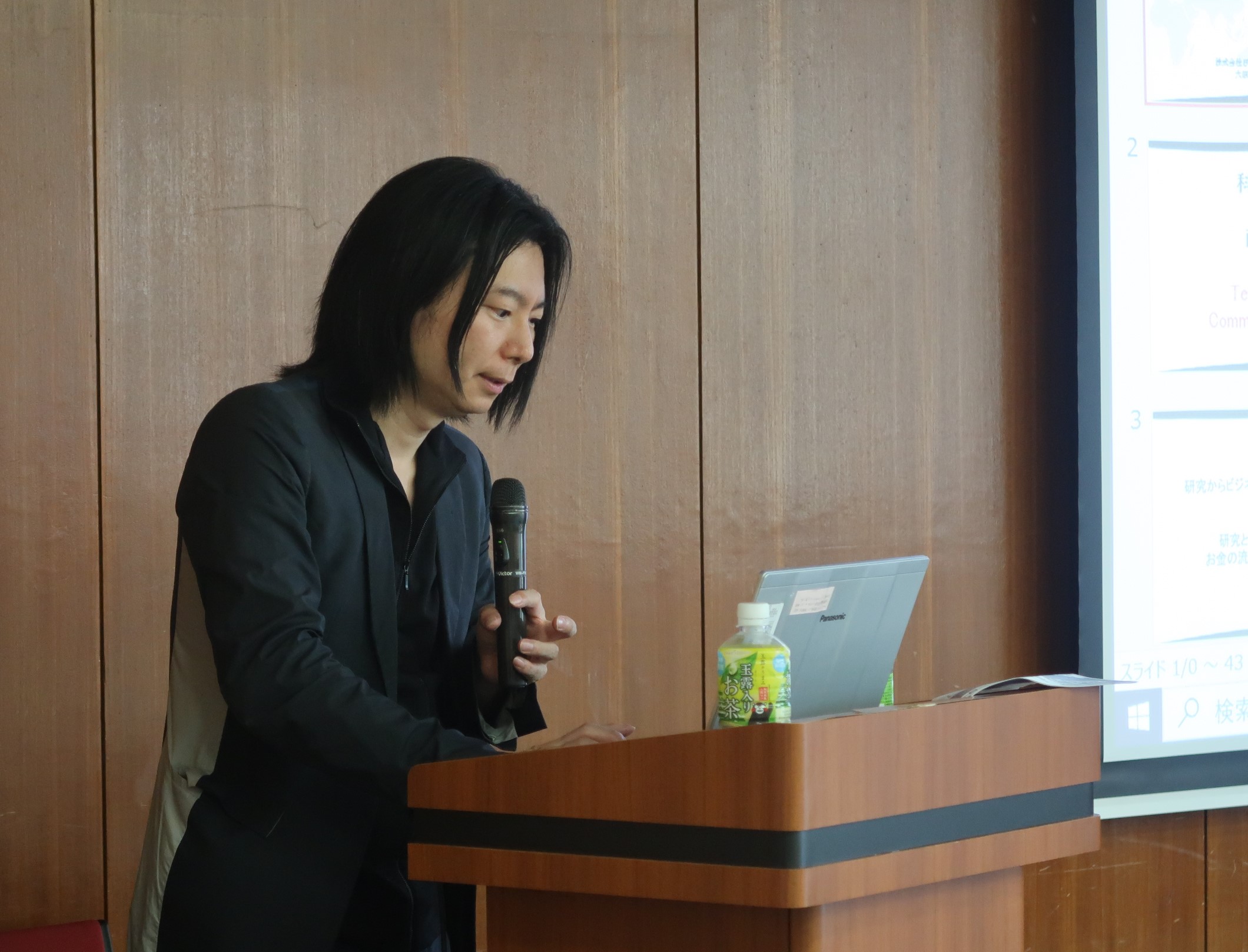 【Mr. Azuma giving a lecture】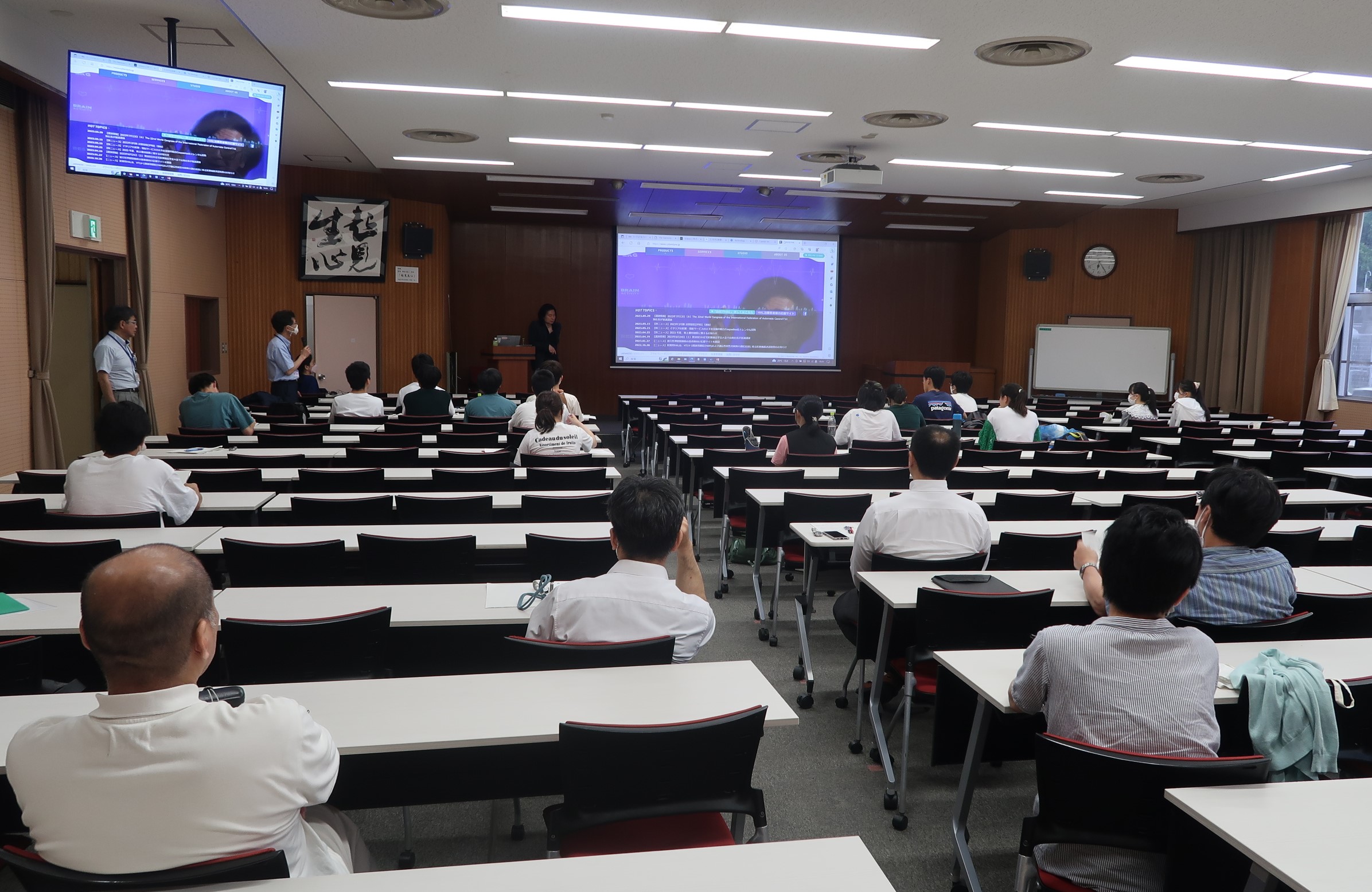 【State of the venue】