On Wednesday, August 16, Reiwa, we held an opinion exchange meeting with Mayor Toshihiko Ota at the conference room of our school memorial hall.
Seven members of the student council participated in the event and exchanged opinions on "attractive towns" and "cities where they want to live" based on their own life plans and other aspects of social conditions due to population decline and environmental problems.
A lively exchange of opinions took place, and it was a meaningful time with Mayor Toshihiko Ota.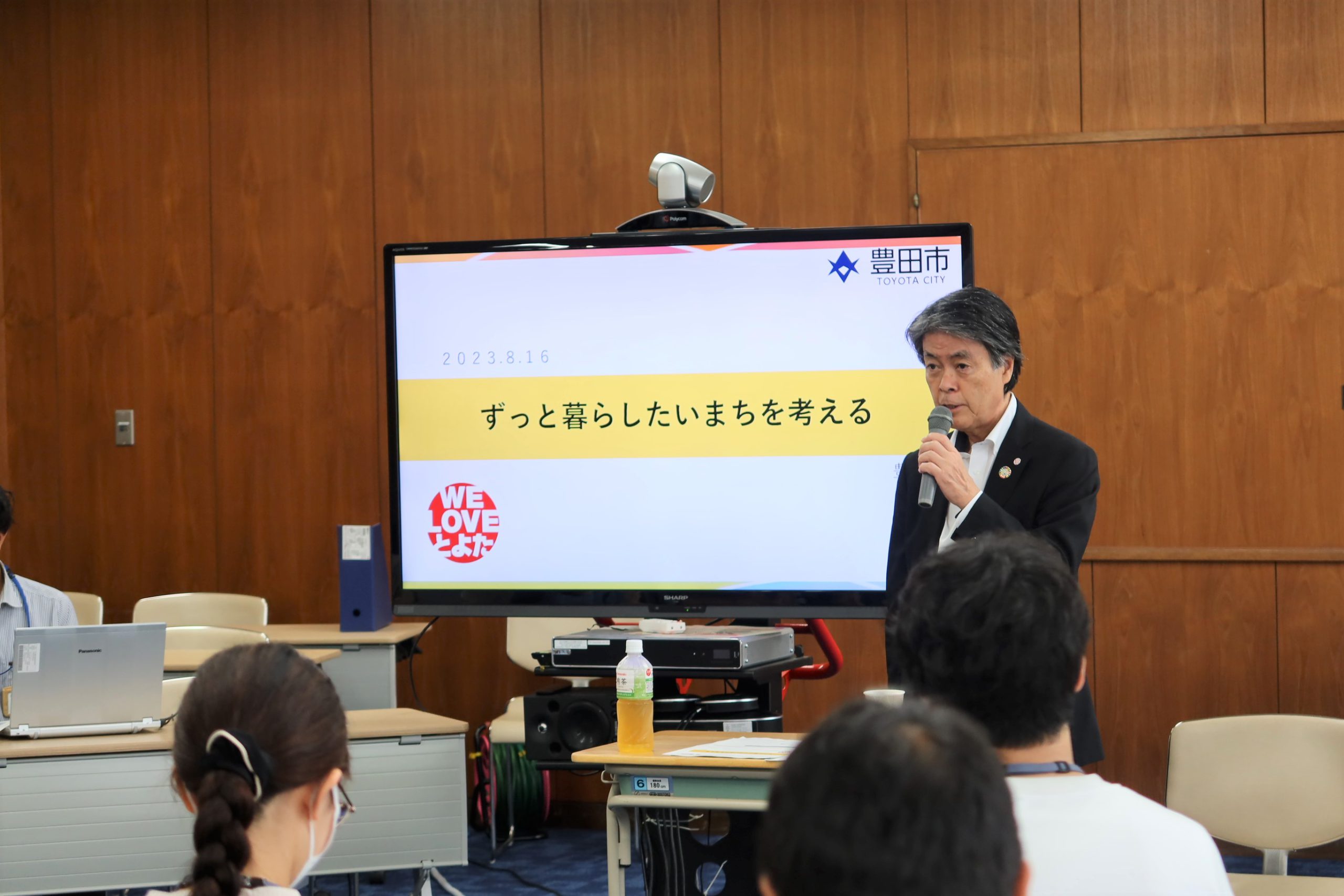 【Lecture by Mayor Toshihiko Ota】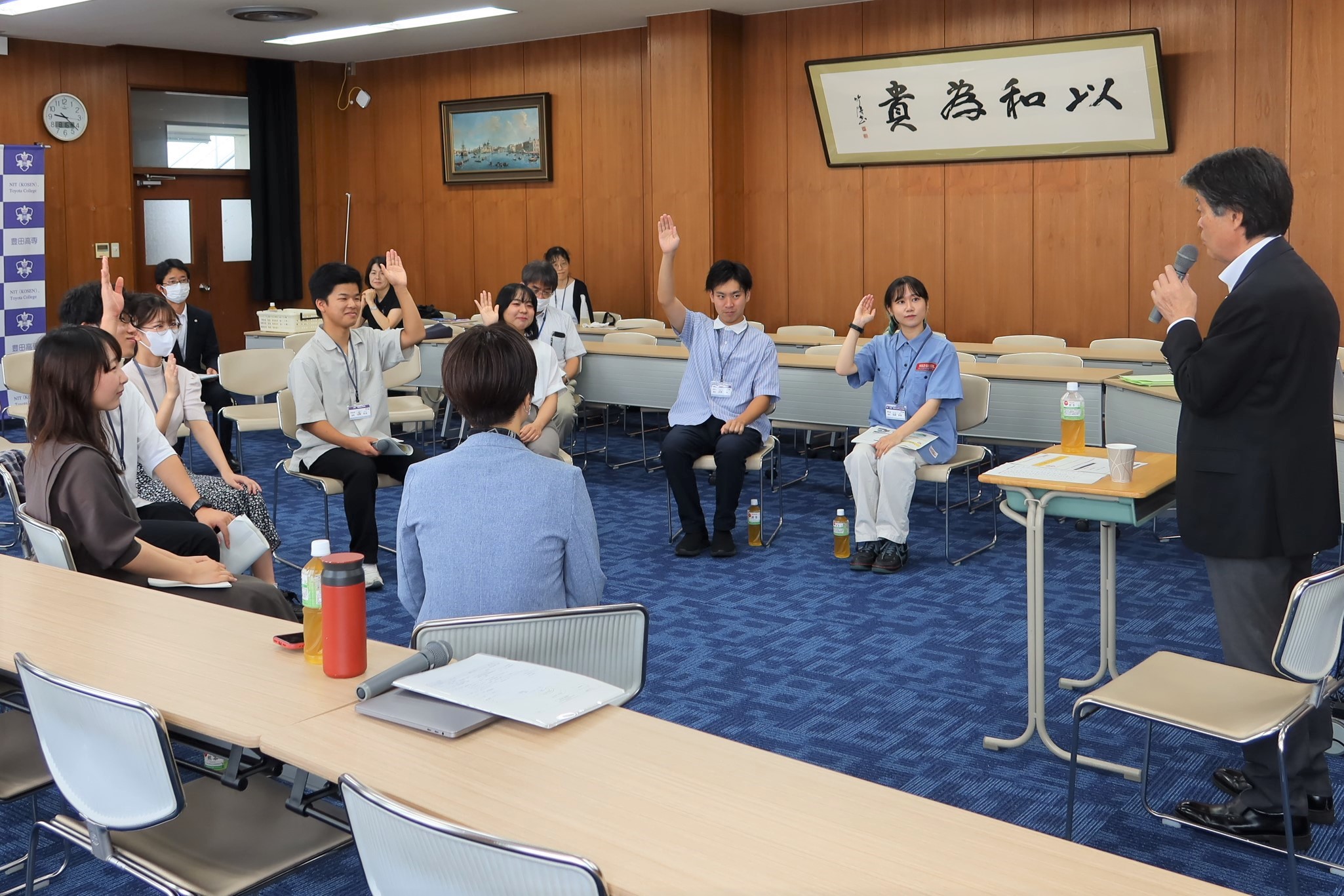 【Opinion exchange meeting】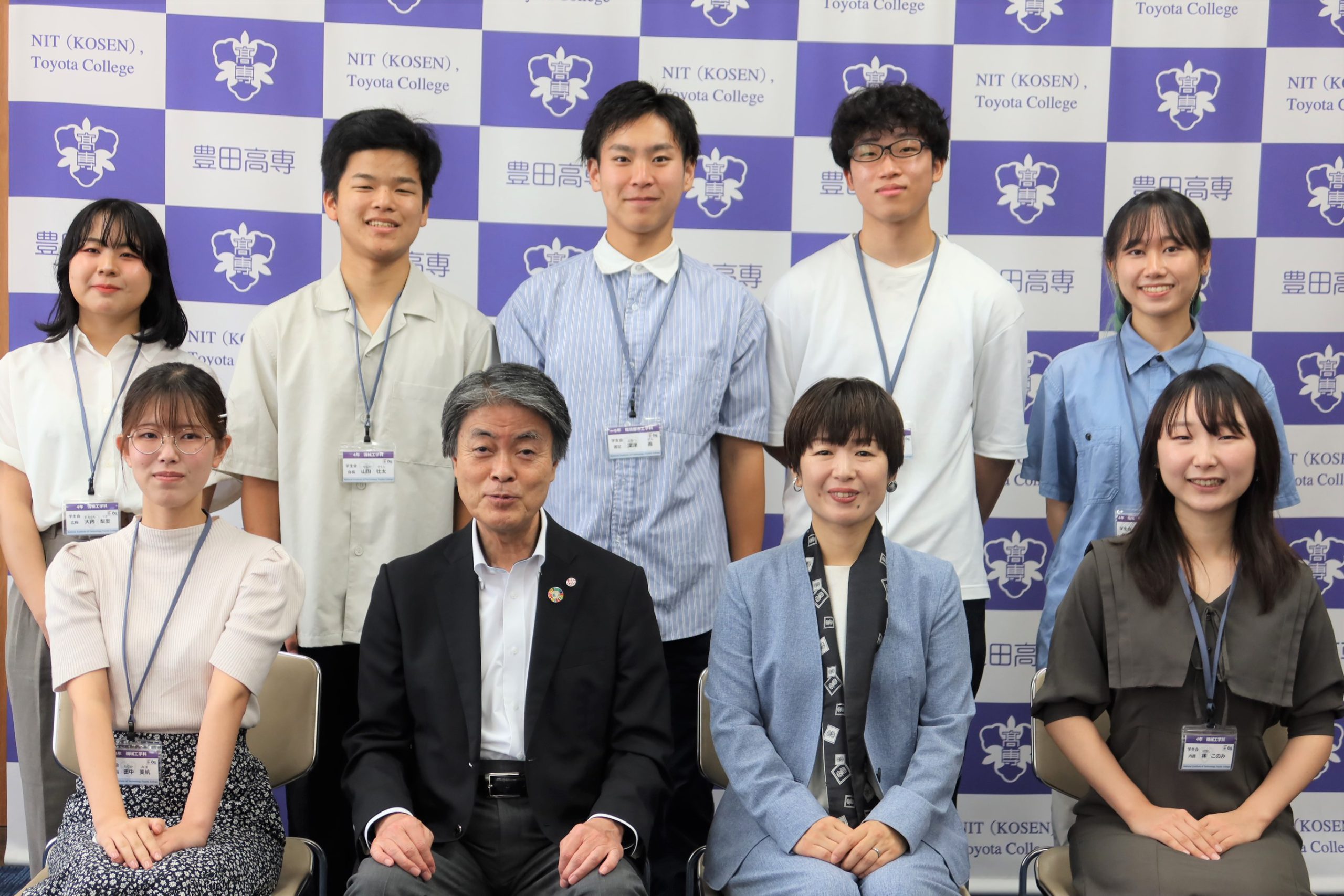 【Front row, center: Mayor Toshihiko Ota and facilitator Toshiei Oniki】