In order to enhance students' entrepreneurship and support their independent activities toward startups, our school held a company tour of startup-related facilities in Nagoya City on Monday, August 7, Reiwa 5.
This event was supported by the Ministry of Education, Culture, Sports, Science and Technology's Startup Education Environment Improvement Project, and is positioned as a part of our school's startup education program that started this fiscal year. Participants were students and international students from all departments of the school, as well as faculty and staff.
On the day of the event, we visited PRE-STATION Ai (WeWork) at Global Gate near Sasashima Live Station in the morning and Nagoya Innovators Garage at Nadya Park Design Center Building near Yabacho Station in the afternoon.
At STATION Ai, along with a tour of the facility, Mr. Hajime Uemura, CEO of Cogane studio Co., Ltd., gave a lecture in which he answered questions from the students and talked about the background of the establishment of the company, how to choose an entrepreneurial partner, and the difficulties he faced.
At Nagoya Innovator's Garage, in addition to touring the facility, we participated in the HatchMeet plenary session and listened to explanations from startup companies about the progress of specific projects.
We plan to continue holding events to support the activities of technical college students toward startups.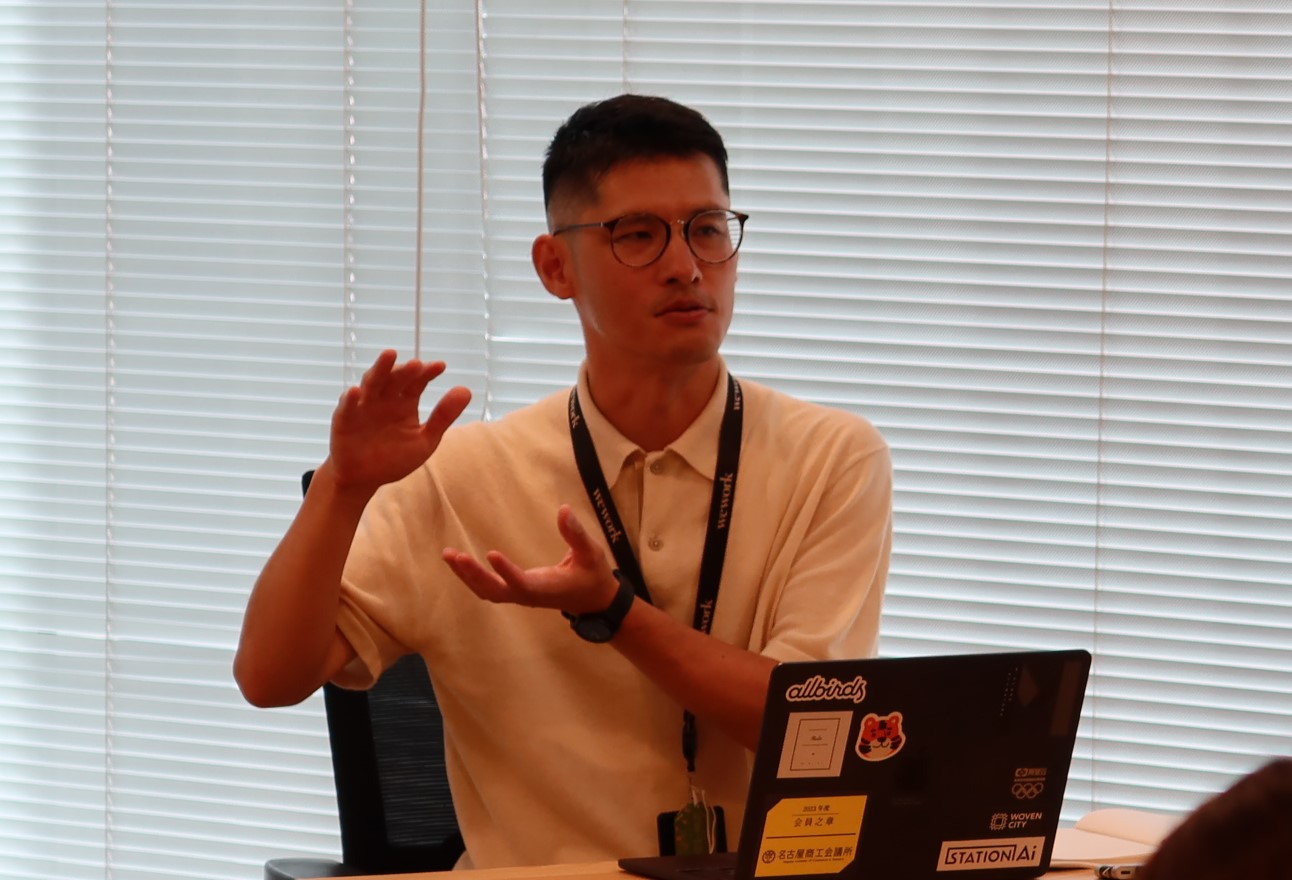 【Mr. Uemura giving a lecture at STATION Ai】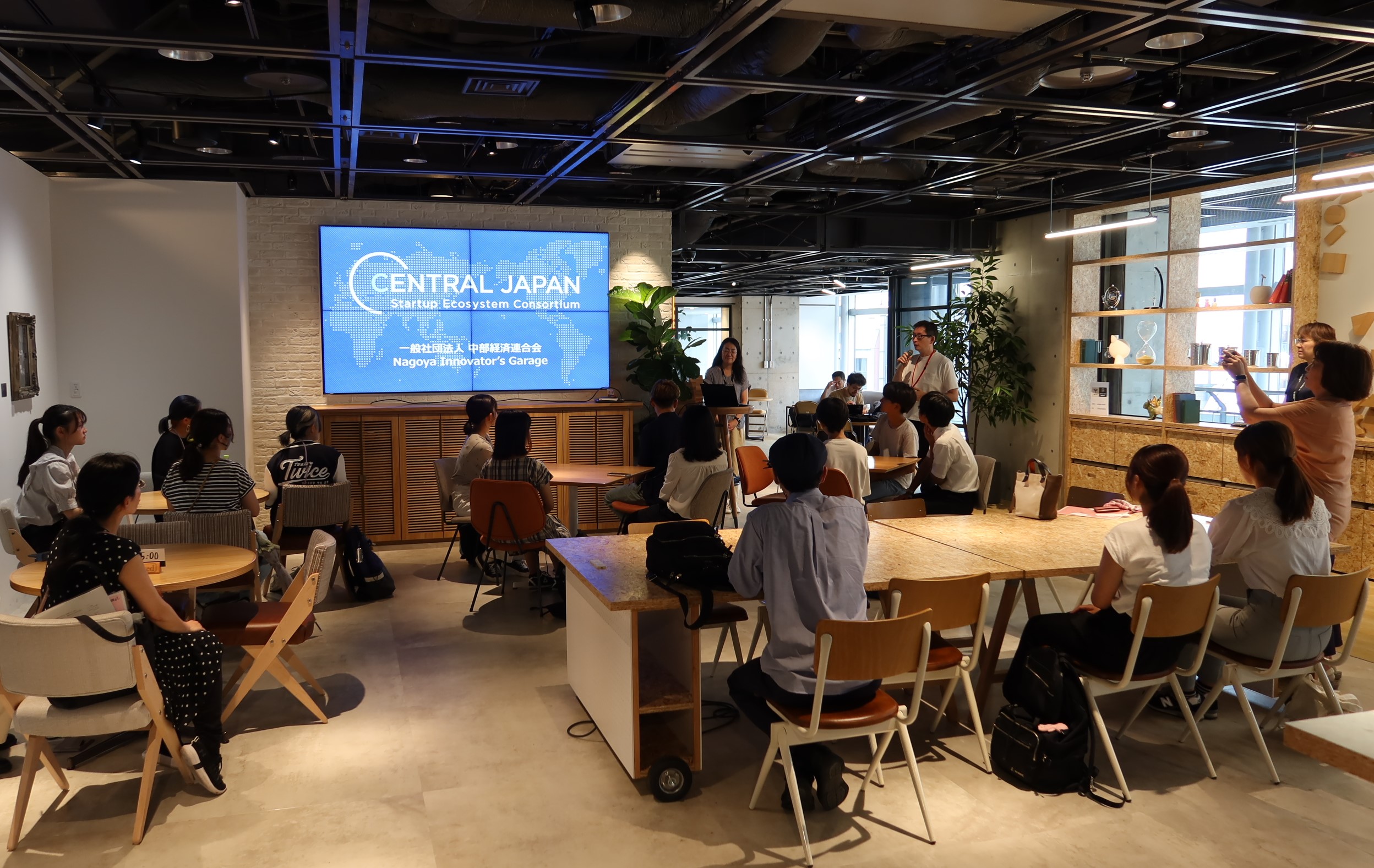 【State of the venue】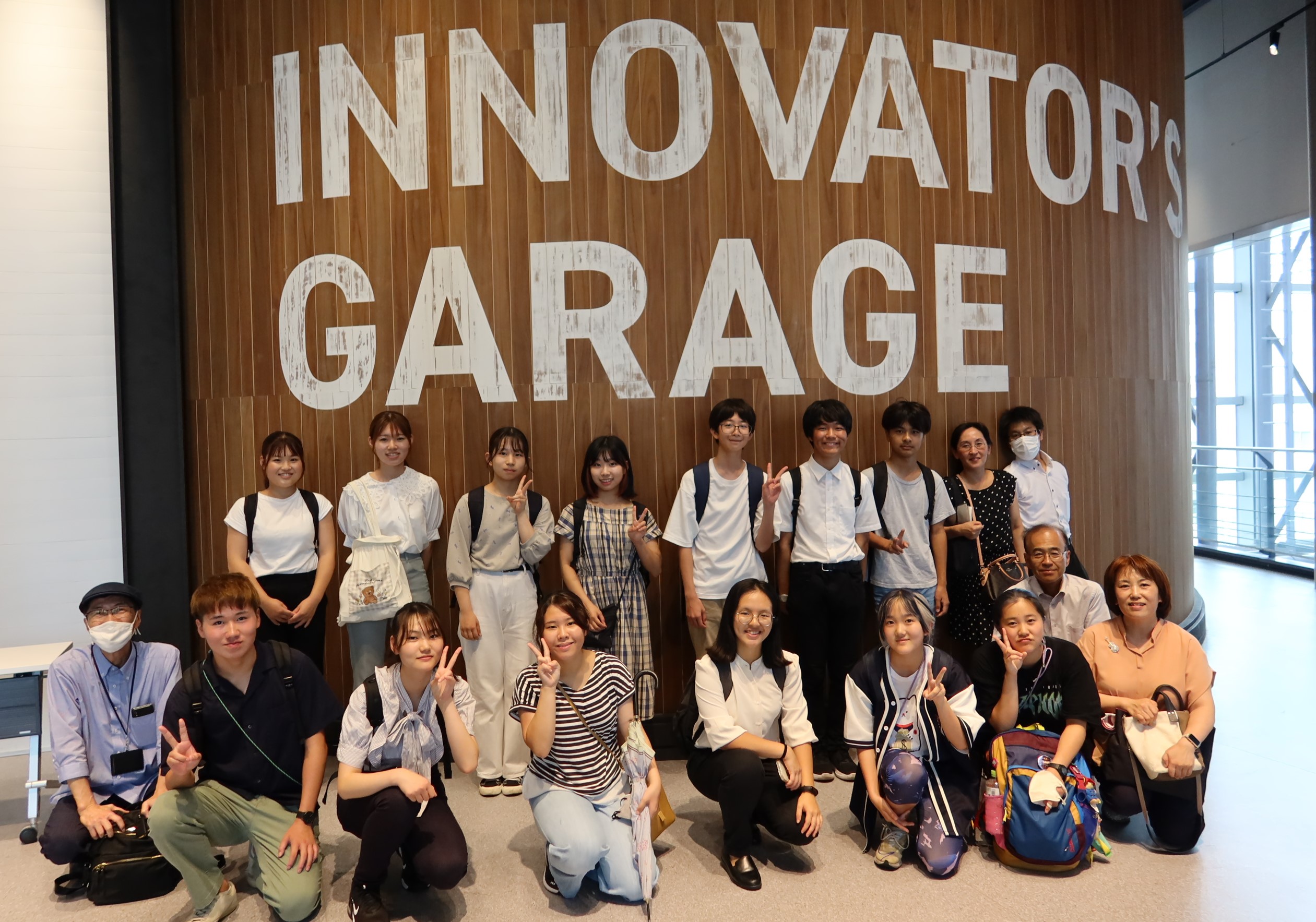 【At Nagoya Innovators Garage】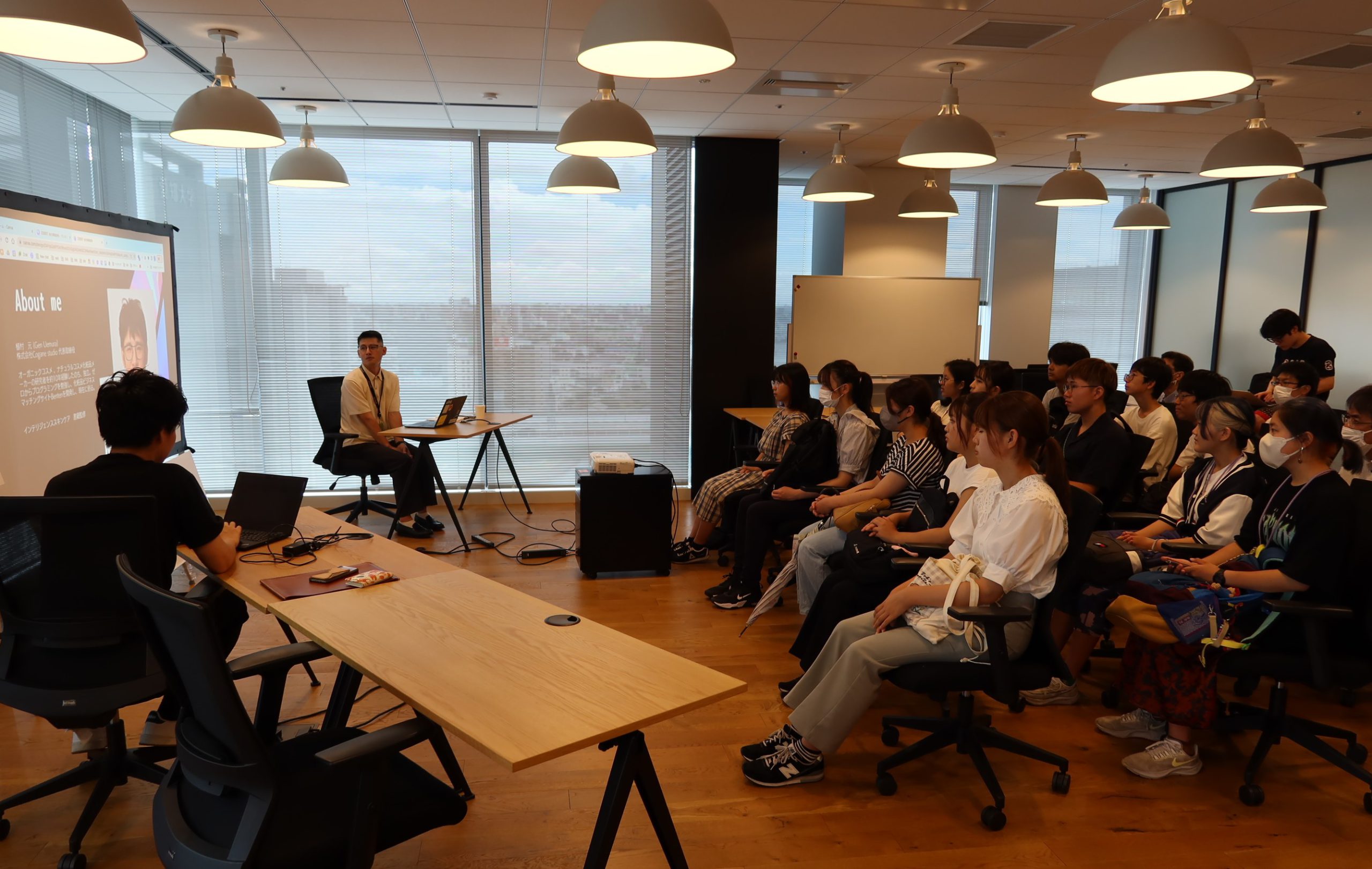 【Business description at Innovator's Garage】