At the 17th competition for high school students, "Karuizawa House Felt in Doma," Airi Ichikawa, a third-year student in the Department of Architecture, received the Encouragement Award. This competition is based on the theme of "House in Karuizawa" and is judged by documents using drawings and illustrations.
Based on the concept of "Ai-mai," we made it possible to adjust the boundary between the inside and outside, and between nature and the scenery, and expressed the architecture with the earthen space in the center using drawings and photographs.
As a result, we received the Encouragement Award out of a total of 745 entries.
Prize-winning works on the website ⇒ competition for high school students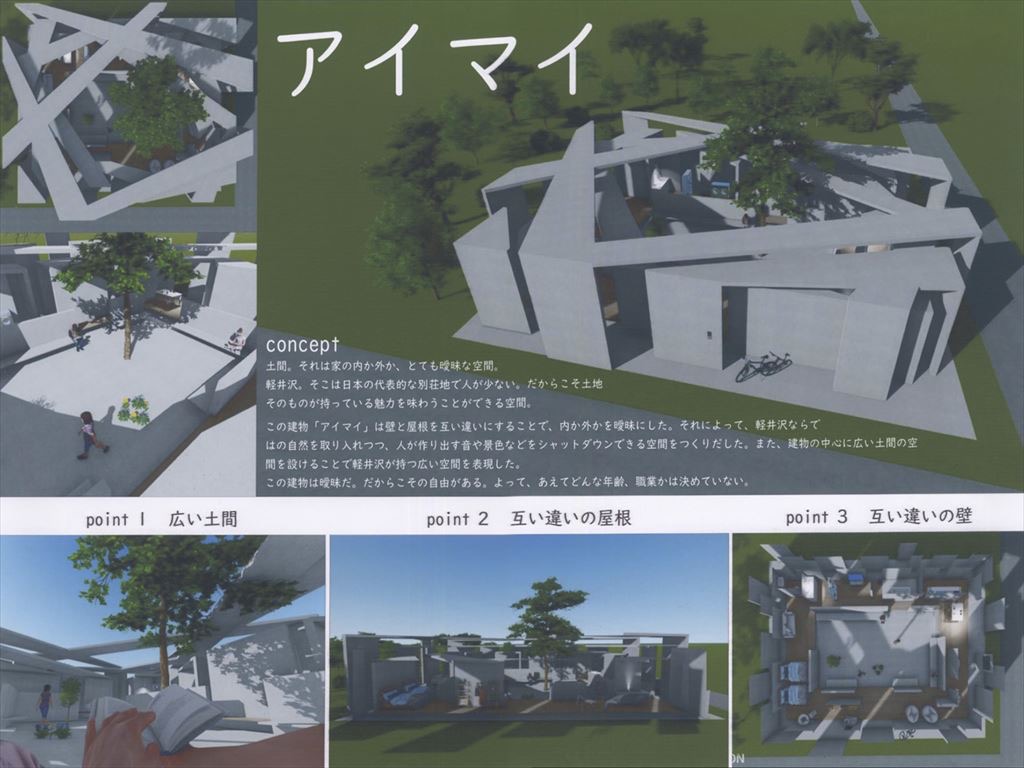 【Award-winning work: Ai-mai】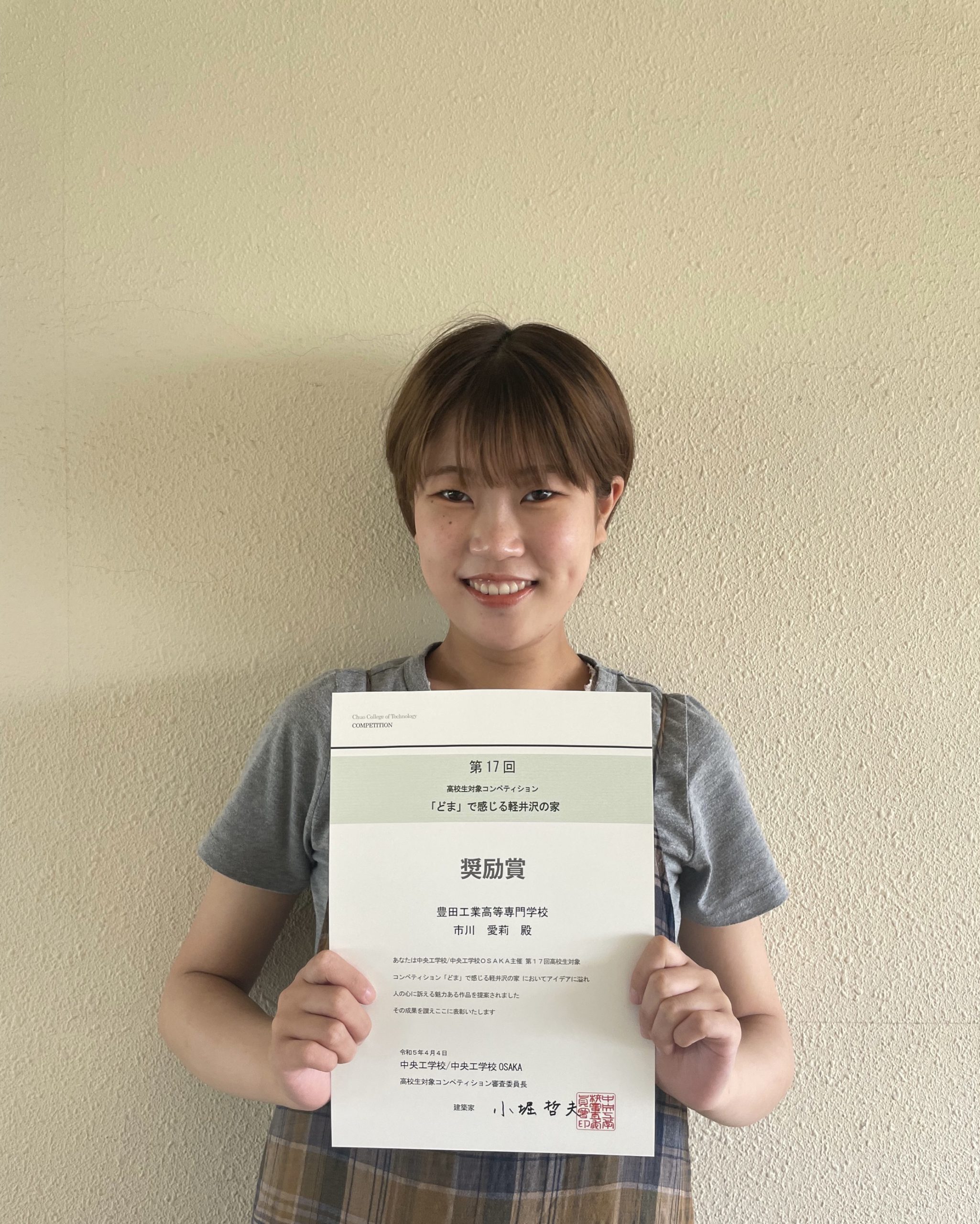 【Encouragement Award winner Airi Ichikawa, a third-year student in the Department of Architecture】