On Friday, May 12, Reiwa, a special lecture was held at the multipurpose hall of our school by Mr. Tomomitsu Hayashi, an architect living in Estonia.
Mr. Hayashi, who graduated from the Department of Architecture at a university in Japan, studied at a graduate school in the United States and became a company in New York.
The story of whether he ended up working or even set up an office in Estonia to work, and Mr. Hayashi created
We were introduced to the architecture that was done.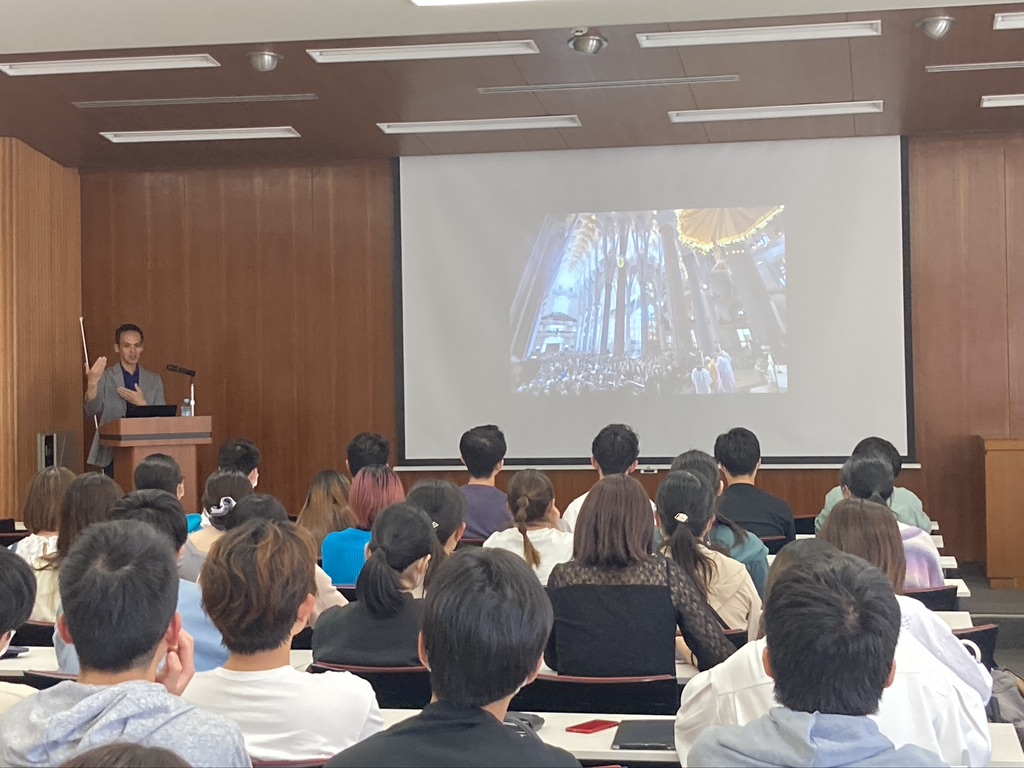 【Special Lecture】