The 16th National College of Technology English Presentation Contest Final Round was held on Saturday, January 28 and Sunday, January 29, 2023 at Hitotsubashi Auditorium, Hitotsubashi University. The purpose of this contest is to improve students' English expression skills at technical colleges nationwide, promote friendship and exchange between schools, and contribute to the development of engineers with a rich international sense, and Toyota National College of Technology participated in the team division and won third place.
【Title】
Fight against Gender Discrimination with Fashion
【Comments from Participating Students】
Department of Architecture, 2nd year, Miki Hayashida
I am really happy that all the teams were able to win awards while giving highly complete presentations. There were many difficulties such as deciding on the content and creating the script, but I am glad that we were able to work together as a team to make the presentation unique to us. I would like to express my sincere gratitude to the two members of my team who challenged me to this contest with me, and to the teachers who gave me advice and support. I will do my best to make use of what I have learned this time in my future English learning and team activities!
Department of Information Engineering, 2nd year, Rin Sato
Thanks to the cooperation of many teachers, the three of us were able to win the prize. I am truly proud. Since it was my first technical college pre-competition, there were many unfamiliar points such as deciding on a theme and creating a script. However, we worked together as a team to prepare for about half a year and were able to achieve good results. I am very happy! It was an irreplaceable memory that made me realize once again how much fun it is to speak English. I would like to continue to focus on learning English and challenge the technical college precon!
Department of Electrical and Electronic Systems Engineering 2nd Year Maki Takemura
When I was invited to the precon, I was very excited about the new challenge. As we actually wrote the script and practiced the presentation, we felt the joy of seeing what we wanted to convey take shape more and more. I had many difficulties with grammar and pronunciation, but I was able to overcome them with the advice of my colleagues Mr. Hayashida and Mr. Sato, and many teachers. I am glad to receive the wonderful award of 3rd place. I would like to challenge myself again next year.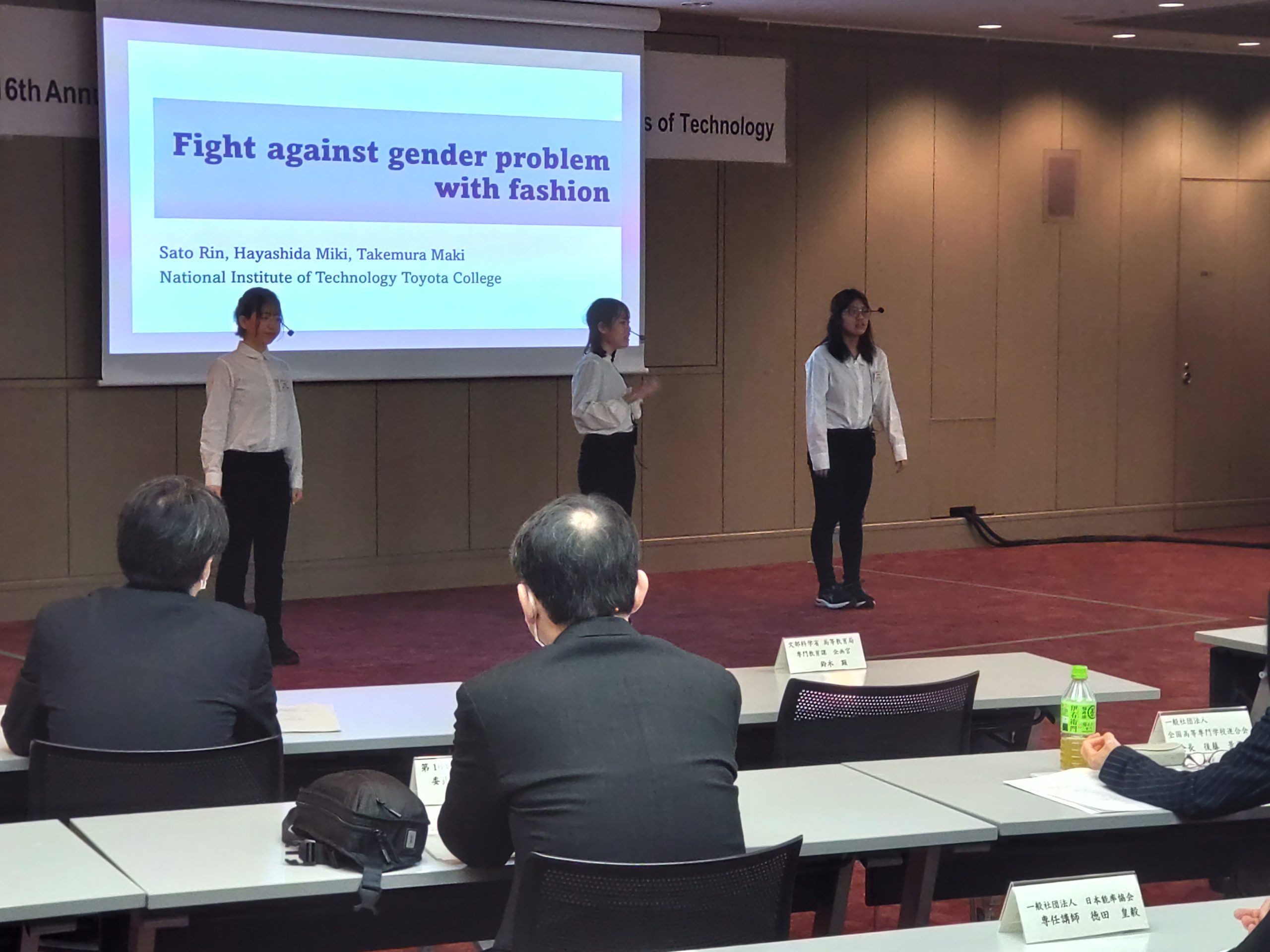 【Scene of the contest (1)】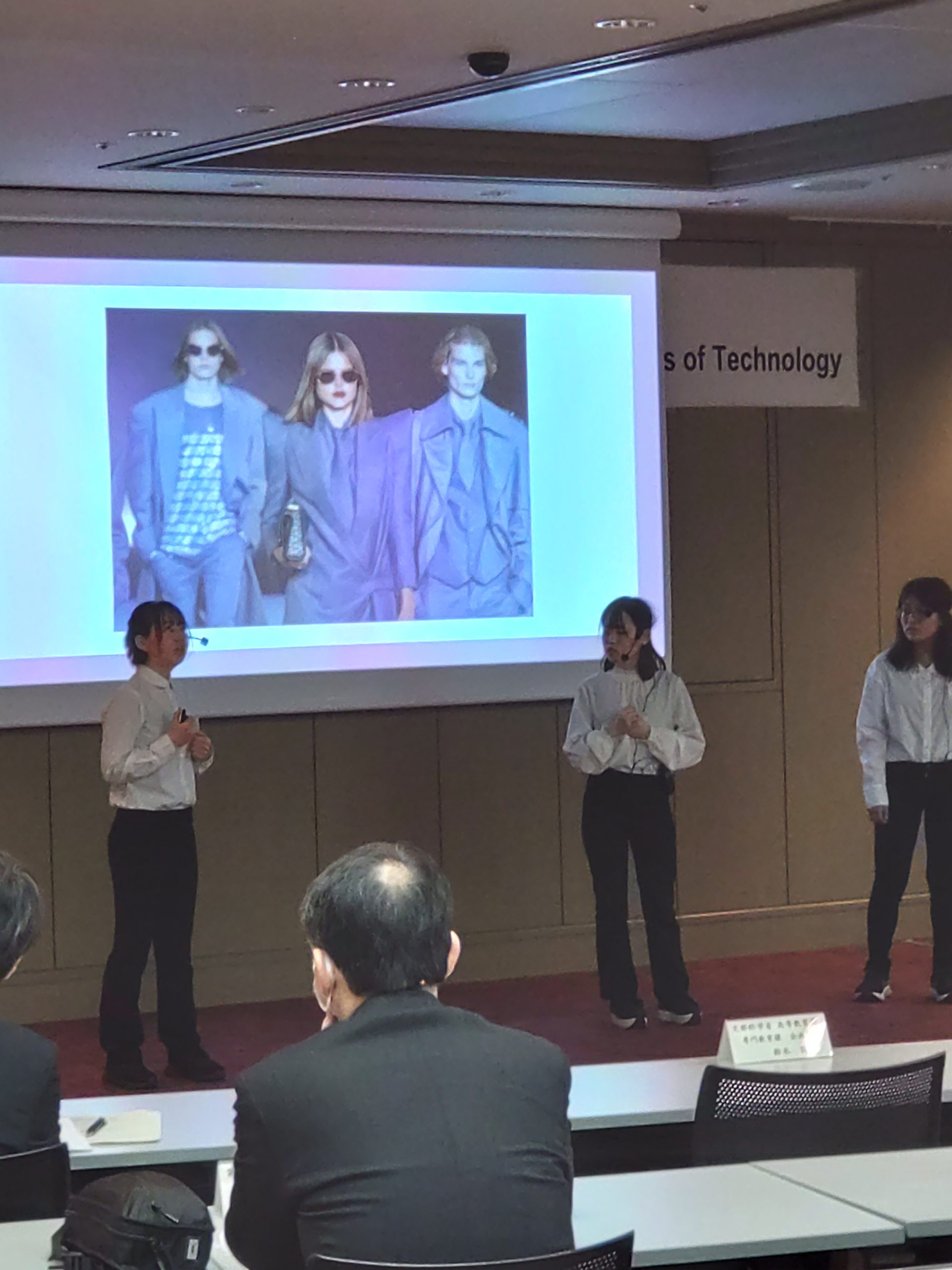 【Scene of the contest (2)】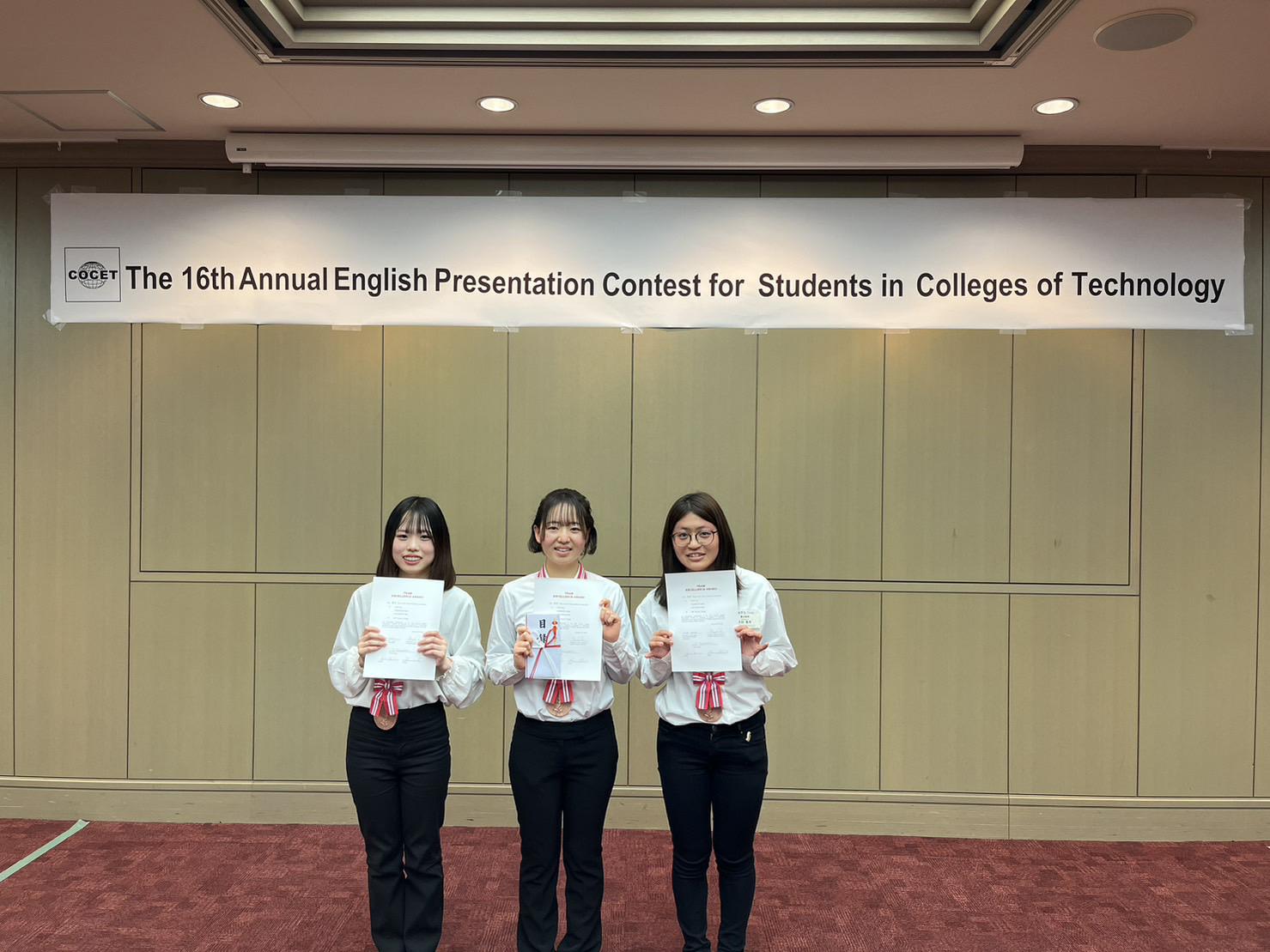 【Contest (3)】