On March 22, Reiwa, the final report meeting of the "2nd Opinion Exchange Meeting and Workshop on Public Safety PR of Tap Water Quality," jointly planned with the Toyota City Waterworks Bureau, was held at Toyota City Hall.
In the workshop held by 19 students from the third year of the main course to the first year of the specialized course from April, we exchanged opinions and created ideas on "how to convey the safety of water supply to citizens". We presented many ideas from the perspective of young people, such as classes at elementary and junior high schools, the use of SNS, and the creation of flyers.
On the day of the event, many Toyota City Hall officials, including the Toyota City Project Manager, the Toyota City Waterworks Bureau Director, and the Director of the Toyota City Water Purification Operation Center, gathered and exchanged opinions. We plan to advance specific initiatives for the next fiscal year.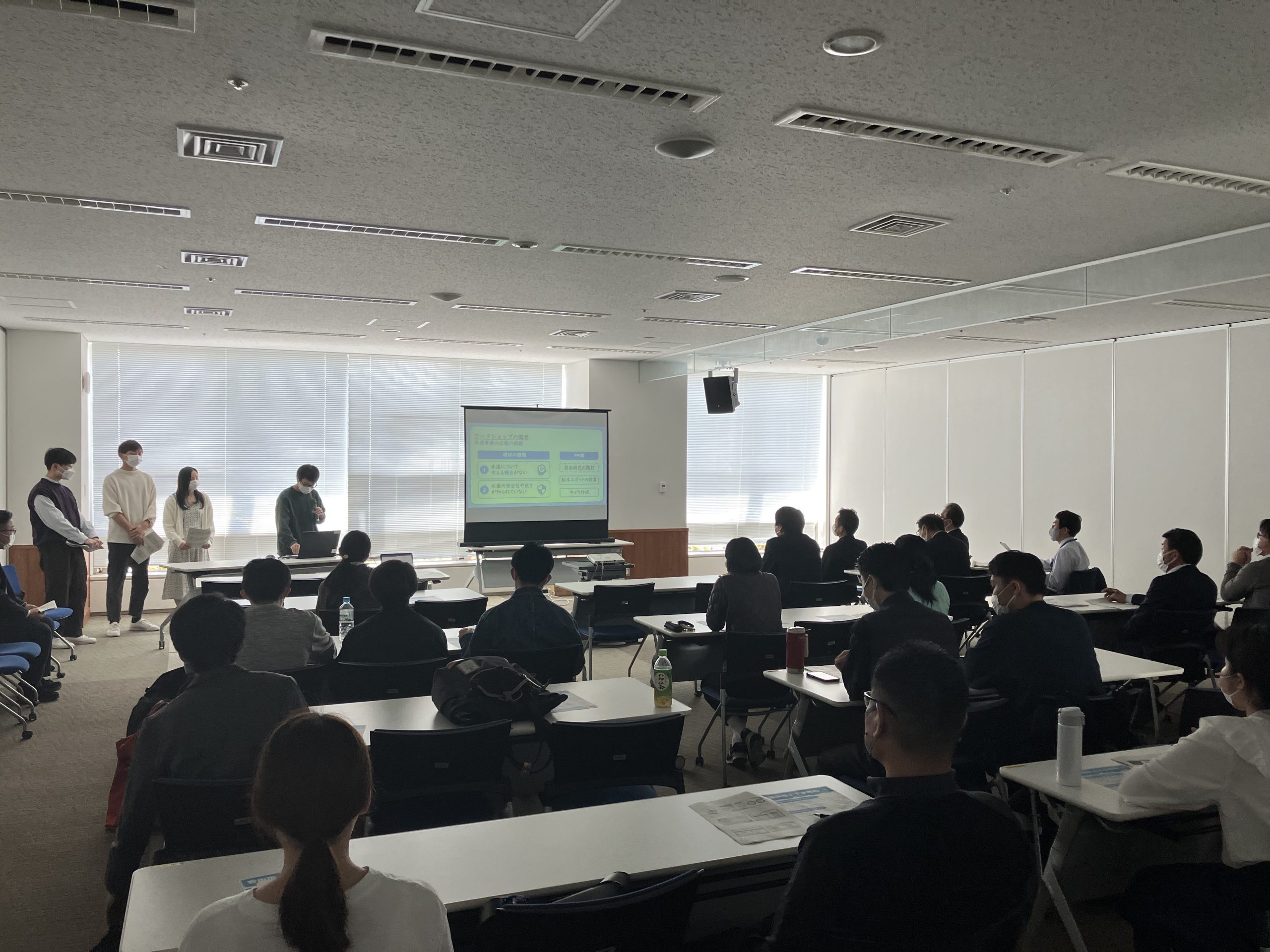 【Presentation of the final report】