Reiwa 5 Open Campus
Toyota National College of Technology holds an open campus (school tour) every year. This is an event for junior high school students to see Toyota National College of Technology with their own eyes and understand it better.
If you are interested in Toyota National College of Technology, please join us.
Date & Time: Saturday, October 7 and Sunday, October 8, Reiwa 5
Morning Session 9:45~12:00
Afternoon Session 13:15~15:30
Venue : Toyota National College of Technology
Date : Reiwa 5 Open Campus Schedule
9:15~ 9:45 Morning Session Reception and free tour of the school
9:45~12:00 Morning Session Free Tour of Public Areas
   12:15~12:45 (Common to morning and afternoon sessions) Entrance Examination Briefing Session (
Same content as the explanation about entrance examination at the school information session
)
12:45~13:15 Afternoon Session Reception and Free Tour of the School
13:15~15:30 Afternoon Session Free Tour of Public Areas

   
★ ★ Itinerary
← For printing
   
★ Contents ★ ← For
Printing

How to apply: Please fill out the "Open Campus Application Form" and apply by 12 o'clock on Thursday, October 5, Reiwa.
If there are many applications, the application may be closed early.



★ Open Campus Application Form ★

← Apply here.

Access: ○Meitetsu Mikawa Line 35 minutes on foot from Toyotashi Station, 25 minutes on foot from Umetsubo Station
○ Aichi Loop Line Get off at Shin-Toyota Station for about 35 minutes, get off at Aikan Umetsubo Station and walk about 20 minutes
○Meitetsu Toyota Line Take the train bound for "Toyotashi", get off at "Kami-Toyota Station" and walk about 25 minutes to "Umetsubo Station"
○ Taxi: Approximately 10 minutes from Toyotashi Station and New Toyota Station, 5 minutes from Umetsubo Station
Shuttle bus: On the day of the open campus, please use the Toyota
Kosenko shuttle bus from
the east exit of Shin-Toyota Station (Aichi Loop Line).
(If you use Meitetsu, get off at Toyota City Station, and the staff will guide you to the shuttle bus departure and arrival location.) Time required: about 3~4 minutes on foot)

Please refrain from parking in nearby parking lots or stores without permission, as it may cause inconvenience to the neighborhood.

               

        
        

     
     
     
Open Campus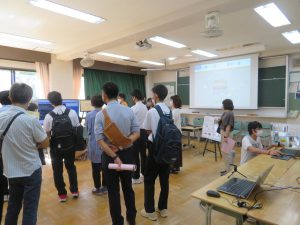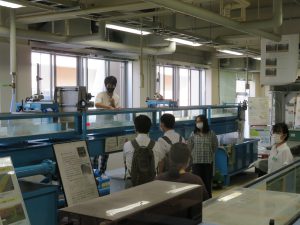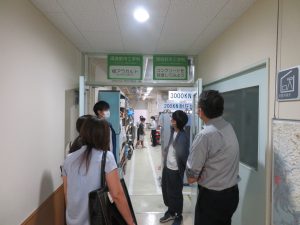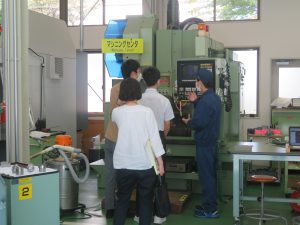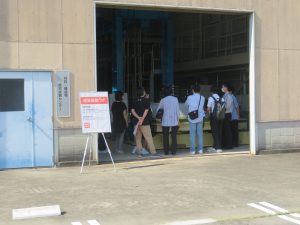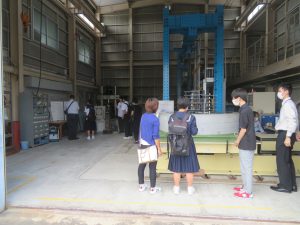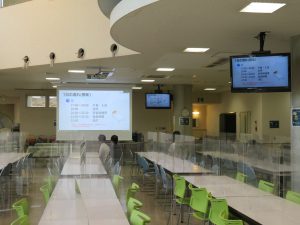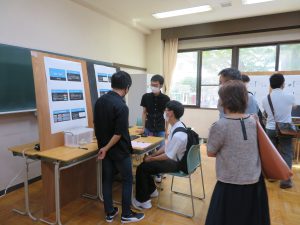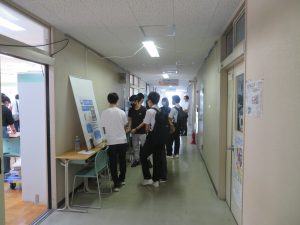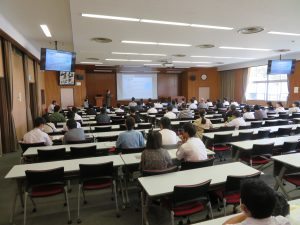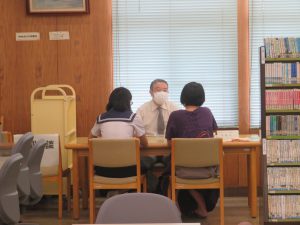 Inquiries
Educational Affairs Section, Student Affairs Division, Toyota National College of Technology
TEL:0565-36-5912 E-mail: nyuushi☆toyota-ct.ac.jp (Please change the ☆ mark to @ and send.) )